Losing My Best Friend: Thoughtful support for those affected by dog bereavement or pet loss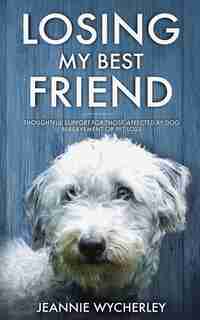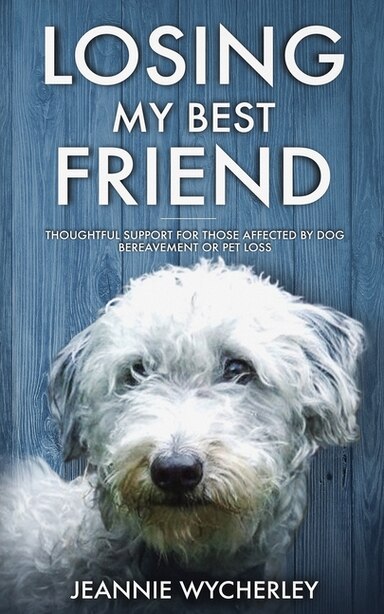 Find In Store
Prices and offers may vary in store
"Remember me with tears and laughter. Remember me though it hurts to do so, because the pain you have is equal to the love we shared. There is no goodbye if you carry me in your heart. Remember all the joy we shared, because there was so much of it for both of us." Herbie Longfellow Alderdice
Are you a dog owner who is in the process of losing your best friend to illness? Or have you lost your beloved pet and you're struggling to get over them?
Pet bereavement is tough. Not everyone can, or will, sympathise with you.
After losing her beloved boy Herbie, Jeannie Wycherley found herself lost in grief, struggling to find her way through it.
Too many friends and acquaintances told her she'd 'get over it' because he was 'just a dog' however, to Jeannie, Herbie was so much more than that. A loving companion. A soulmate. A true character. Her best friend.
She found that the more she articulated her feelings around other pet owners, the more she came to understand just how many of those people had been similarly locked deep in secret mourning for a furry friend. Feelings of guilt, overwhelm, exhaustion-even shame-were common.
And so, she wrote about her experiences. The result, Losing my Best Friend: Thoughtful Support for those Affected by Dog Bereavement or Pet Loss offers practical advice about what to do when your pet passes away, including tips on helping your children or other pets cope with the loss, designing your own ceremony to celebrate your dog's life, and creating memorials.
In these pages Jeannie Wycherley has created a loving tribute to Herbie and delivers support with a light and loving touch that aims to validate the feelings you're experiencing.
Title:
Losing My Best Friend: Thoughtful support for those affected by dog bereavement or pet loss
Product dimensions:
154 pages, 8 X 5 X 0.33 in
Shipping dimensions:
154 pages, 8 X 5 X 0.33 in
Publisher:
Amazon Digital Services LLC - Kdp Print Us