Love For The Future: Building One World Of Freedom And Democracy Under God's Truth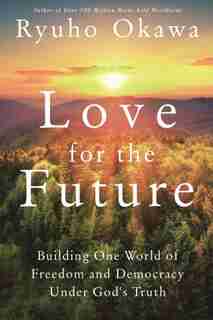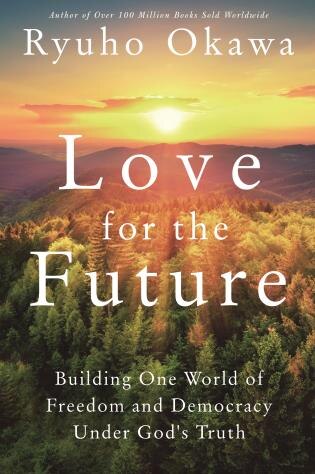 Find In Store
Prices and offers may vary in store
Love for the Future: Building One World of Freedom and Democracy Under God's Truth is a compilation of select international lectures given by Ryuho Okawa during his (ongoing) global missionary tours. While conflicting values of justice exists, this book espouses that freedom and democracy are vital principles for global unification that will resolutely foster peace and shared prosperity, if adopted universally. The culminating reason – these principles are based on a belief in God's Love and that we all contain divine nature within.

Chapter 1 of Part 1 introduces Okawa's lecture and Q&A session in Germany, held in October 2018. Okawa conveys that the time is now to liberate all remorseful memories of 20th-century totalitarianism mired by the acts of the German Reich, and to band together to stifle the present-day totalitarian-communist superpower from mercilessly violating human rights and advancing hegemonism throughout the world. This is a crucial step to arresting global aggression from escalating into World War III. To address the global problems that we currently face, Okawa identifies what God seeks humanity to accomplish in the 21st century from a historical, political, and ultimately a religious perspective.

Chapter 2 is based on Okawa's 2011 Hong Kong address and Q&A session. In this lecture, Okawa encouraged the 1.4 billion people of China to strive for freedom-based prosperity and for the citizens of Hong Kong to champion this crucial movement. Okawa's insight became the foundation on which the people of Hong Kong organized their democratization movement the Umbrella Revolution, which occurred several years later.

Chapter 3 is a transcription of Okawa's 2019 lecture and Q&A session held in Taiwan. In it, Okawa identifies the three signs of a totalitarian country and articulates the importance of spreading the principles of freedom, democracy, and faith from Taiwan to mainland China. This, he says, is the righteous future in the eyes of God that will help to bring happiness to the people of mainland China. Furthermore, Okawa encourages neighboring countries to overcome past grievances and seek prosperous development based on trust and adulation.

Part 2 reveals the national and global strategies of four key world leaders: Xi Jinping, Vladimir Putin, Angela Merkel, and Donald Trump. By accessing their hidden consciousnesses, through his unrivaled spiritual ability, Okawa divulges their true thoughts and intentions. What they candidly reveal underscores the importance of understanding and accepting the precepts expressed in Part 1, to safeguard peace from actions that are influenced by divisive political maneuverings.

The new catalyst for humanity is to accept the universal spiritual Truths under which we all live: the inherent dignity of all people; God's Wisdom can resolve global conflict; God's Love extends to every person, beyond difference of race, nationality and religious ideology. Through these teachings, readers will sense from the depths of their souls, that the "Love of God," a universal force that watches over politics, philosophes and religions, is the coalescing power to lead humanity towards a prosperous and righteous tomorrow.
Title:
Love For The Future: Building One World Of Freedom And Democracy Under God's Truth
Product dimensions:
256 pages, 7.97 X 5.39 X 1.03 in
Shipping dimensions:
256 pages, 7.97 X 5.39 X 1.03 in
Published:
September 7, 2019