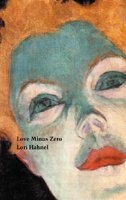 LOVE MINUS ZERO
Paperback

|

October 27, 2008
Pricing and Purchase Info
$21.95
Prices and offers may vary in store
Title:
LOVE MINUS ZERO
Format:
Paperback
Product dimensions:
160 pages, 5.86 X 8.34 X 0.57 in
Shipping dimensions:
160 pages, 5.86 X 8.34 X 0.57 in
Published:
October 27, 2008
Language:
English
The following ISBNs are associated with this title:
ISBN - 10:0778013316
ISBN - 13:9780778013310
Look for similar items by category:
Preview Your Review
Your Review Has Been Submitted
NO, I do not recommend this product.
Educational/Developmental Value:
Thank you. Your review has been submitted and will appear here shortly.
Read from the Book
1. Saturday, 19 August 2006 Niall's still a good dancer. I wonder if he's still an asshole? I guess I should give him a chance. I mean, I haven't seen him in over twenty years, not since that night at The National. And people change, or at least you hope they do. I know I have. He looks different, all right. He's put on some weight and there's something going on with his hair. I mean, most men his age lose hair, but he seems to be gaining it. It's still blond and all over the place. Dancing with him again is weird, and dancing with him at Jude's wedding, no less—that's really weird. Of course, we're not dancing close or anything, and the song is The Buzzcocks' Ever Fallen in Love (With Someone You Shouldn't Have Fallen in Love With)? Ha.But it is kind of a weird wedding. There's the bride, dancing away in her wedding mosh pit with the other bride, and both brides look beautiful. And having it at the Hillhurst-Sunnyside Community Hall was a stroke of genius. That's Jude's sense of humour for you. The place is exactly the same, which just accentuates how we're all not. One thing that's missing is the blue cloud of cigarette smoke that used to float around at these things. Now the few smokers left (and I'm no longer among them) have to go outside. People are drinking for sure, but nobody's going apeshit like we used to. Of course, that's probably precisely why none of us can drink much anymore. And we're just old, face it. I mean, when Joe Strummer died of a heart attack I felt really old. And that's already getting to be a long time ago. God.Funny, I always said I never wanted to marry. Niall didn't believe me. I guess he was right not to believe me, because I did end up getting married, although not to him. Now here we both are at this wedding, and I don't know what I feel for him anymore at all. I thought at first maybe it was because we look different, so much more, er, mature. But it's more than that. It feels like we're different people, like we're strangers. Strange. It's been so long. I couldn't have even imagined being this old in those days. Thirty was about as far ahead as I could see into the future then, and even thirty seemed like a million years away.Another thing that's missing is Maggie. It's times like this with the old crowd that I miss her most. Not that Jude would have invited her; they never had much use for each other. But she came to gigs at this hall how many times? How many times just to see us play? She even met Derek here. Wow. Man, that was a long time ago. When people die, they leave little things. I have a silver ring Maggie gave me a long time ago, and for years it just sat in a drawer. But since the accident, when she drove us through a railing on the Langevin Bridge, I wear it all the time. I feel sad, guilty sometimes when I look at it. I guess I'm too sentimental to stop wearing it, though.Yes, Niall and I have changed. But it's good to see his smile's still the same. I just hope it doesn't have the same effect on me as it used to. 2. Friday, 17 October 1980 The metal v-shaped sign mounted on the brick wall over the doorway of The National Hotel said "Tavern Entrance" on either side. You went up a step to the heavy painted metal doors with little mesh-reinforced windows in them. Katya usually stood around these doors when we came in weekend nights to see the bands. Of course, she was there all the other nights of the week, too. She wasn't that much older than us, not even two years older than her sister Magdalena, whom we all called Maggie, and she didn't look very different from us. Her hair wasn't even as blond as mine, although hers was natural. Her skirts were maybe a little shorter, maybe she wore a little more eyeliner. But something on her face, in her eyes, told you she wasn't here to listen to music and drink National Hotel draft like the rest of us. She was working. That Friday night I remember she looked tired, like she hadn't been eating right or something.I put my amp down for a second. "How are you?" I asked."Okay, Kate. I'm okay." She smiled like it was a ridiculous question, shook her head a little, held the door open for me. "Break a leg, tonight, eh?""I will. Come in and see us. We're on first.""Yeah, I'll try to."The place was pretty empty so far, just a sea of round red formica tables and orange vinyl-and-chrome chairs that went with the orange, gold and brown splotch pattern carpet. Maggie, who'd stormed past Katya, had a table right up at the front near the stage. She fussed with her long, dark hair in her compact mirror, stowed her purse under the table and settled in her chair, wouldn't look at me."What do you always have to go and talk to her for?" she finally asked."I guess I can if I want to. Why don't you talk to her? She's your sister.""Not anymore, she's not."We'd talked about Katya many times before and Maggie just refused to acknowledge her. I took my stuff up to the stage and left Maggie to stew by herself. Stage fright had me in its grip for the first of many times. My guitar case slipped in my cold, clammy hands, I felt my jaw set. I probably looked like I was going to a funeral or something. Clare taped our set list onto the floor of the stage among the cables and wires that snaked around our feet.Three bands were on the roster that night: Misclairol, Emergency Exit and Extreme Unction. I was all nerves, didn't know what I was doing, wandered back and forth in a haze of anxiety. This is ridiculous. What are we doing here? We can't play. Besides, Wendy isn't even here yet.But then there she was. It figured that the one time I'd hoped she'd show up late, or not at all, that she'd arrive in plenty of time. Wendy Wilson was our new drummer, the only one of us who wasn't underage, though no-one at The National ever said anything about that. We'd ambushed her from another band. Finding a female drummer was no easy task and when we heard of a metal band, Concubine, with a female drummer, we had to see them. We approached Wendy after their set was over and she jumped at the chance to quit. She was a year older than me, and she listened to Elvis Presley, Joy Division and Led Zeppelin. She tolerated more than enjoyed most of the material we did, but she seemed happy enough. She was small and wore her long, red hair in a Farrah feather, and had a fondness for fringed clothing.When the time came for our sound check we plugged in our guitars. Wendy started to get her bearings behind Extreme Unction's drums. The stage looked so much bigger when you stood on it. The lights were bright and hot, cords and cables tangled everywhere. I knew Clare was nervous, too. She looked like a pale, nervous Chrissie Hynde. And she seemed so far away. What if I had to ask her something, like what my name was or how to play a B flat chord? We tuned up, ran through a number. I felt like someone else was playing my guitar, and who was that singing? Through the monitors, our voices were strangers. We'd never heard ourselves so loud before. Every mistake would be magnified, I thought, as my stomach churned. Could the sounds we made fill up the place the way the other bands' did? Did we want them to?When we finished, the sound man told us to leave our guitars on the stage, since we were up first. I felt lightheaded. What could they do if I took off right now? Does Barb know the words to my songs? They could do it. But I knew I couldn't really leave, despite the pleading and screaming of every cell in my body. I could go and throw up, though.Vomiting provided me with some small relief. Then our bass player Barb came into the ladies' room. She was a tall girl with sea-green eyes and long, dark brown hair (by our next gig to become short, jet-black hair). She went to St. Vitus, and Clare and I went to St. Dymphna, but we'd met in the summer at a gig at Hillhurst-Sunnyside.She looked at our reflections in the mirror as I reapplied my lipstick with a shaking hand. "Well," she said. "You look like fucking hell.""Thanks, Barb. I feel like fucking hell.""Did you just get sick?""I did. I have been on and off all day. Aren't you nervous?""Sure, I'm nervous. But it's not a firing squad, you know. They're just a bunch of punk rockers. Who cares what they think? And anyway, we'll be great. I mean, look how fine we look. Couple of busty babes like us, wouldn't matter what we did. They're going to love us.""I don't know. I think I look fat in this shirt.""Fat? Not a chance. What you look is built, girl."I never understood Barb's self-assurance. Where I saw fat, she saw built. How amazing to be like that, to have this deep well of confidence. Or appearing to, anyway. "Personally, I hope we'll sound okay. I hope we don't fuck up supremely. I don't particularly want breasts to be the focus here.""Lighten up. Look at it this way: if we're good, the breast thing is just icing. And if we're bad, the breasts are a distraction. We can't lose either way."I winced. "And if we really suck, we can always tear our shirts off."She clapped my back as we left the washroom. "Now you've got it! What you need is a drink.""Ladies, ladies," said Dave Graham, Niall's older brother. Dave and Niall looked something alike, both tall and spare, but Dave was darker and had blue eyes. Extreme Unction had finished their sound check and he drank something from a convenience store Slush cup that I guessed wasn't all Slush. "Haven't you heard that the band that stays straight together plays great together?"Barb rolled her eyes. "I didn't mean she should get shitfaced, Dave. Don't be such a granny. She needs something to calm her down. She's about ready to lose it."He looked at me, shook his head. "You know, you don't look so good. Maybe you need some fresh air.""Great. Not only can I not play guitar, I look like shit, too. What am I doing here?""Whoa, whoa. Did I say that? You'll be fine after some air. And you look great. Come on out here for a minute."A cold wind blew through the shady alley behind The National. My white knuckles gripped the stair rail. I formed a plan to hang on all night, until everyone else had left. Dave touched the back of my hand, looked surprised to find it cold. "Are you okay?""No, I'm not okay. I think I'm going to die. This is insane. We are not ready for this. We've got one set made up of covers and two three-chord originals, and that's it.""And what do you think everybody else will play? I think Barb is right. You do need a drink," he said, and offered me the end of his rum-laced Slush. "Listen, this is your first time out. You'll be fine. Your sound check went great. Besides, you can't back out now. You're on in fifteen minutes."I finished the drink and followed him back inside, felt better. Especially after the swig of rye someone offered me. Of course he was right. This was not a huge deal. Then again, it was easy for him to be confident, with his kind of talent. He could have played the keyboard stuff he did for Extreme Unction in his sleep. Once as I walked by the music-room at school I heard this amazing piano music, Bach, I think. Dave was in there alone and I sat down and listened to him for about twenty minutes before I had to leave for work. He blew me away. I'd never heard anybody play like that before. He didn't even notice me. He was completely absorbed, and I thought about how that's such a great place to be. Yeah, if I could play like that I wouldn't be worried, either.Then it was time. We got onto the stage, picked up our guitars, turned them on. My voice rose up from somewhere deep inside. To me, it sounded high-pitched, far-off, like someone else. Someone I didn't know."Good evening. We're Misclairol."Somehow, we got through it. Our set consisted of fifteen songs, my favourites being The Partridge Family's I Think I Love You and The Clash's Janie Jones. After the first three songs, we relaxed, even got to enjoy it in a masochistic kind of way. We made mistakes, there was discord, forgotten lyrics. I couldn't tell if Wendy was speeding up and slowing down all the time, or if it was the rest of us. But we had a cheering section, and seeing some familiar faces up front in the crowd helped. Sometimes it seemed like that's what these things were all about: to see which band had more friends. Nervousness compressed our 45 minute set to 35. We must sound like The Dickies, I thought as I milled out the chords as fast as Wendy demanded. The heat from the stage lights made sweat stream from our faces and bodies, but I soon discovered the lights were my friends, too. If I stood in a certain spot they blinded me, and once I figured that out I stayed rooted in place.
Editorial Reviews
"The narrative is deft, the ambience bristling with authenticity...the writing surefooted and the supporting characters vividly evoked"—Globe & Mail.
"Seeing the action from the stage view is fascinating, as Kate reveals the inner workings of a bar band, its conflicts and triumphs. Hahnel's material is gripping"—Alberta Views.