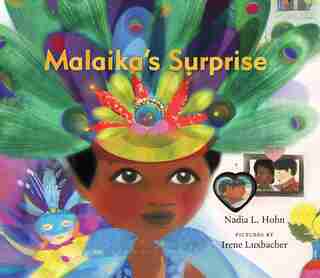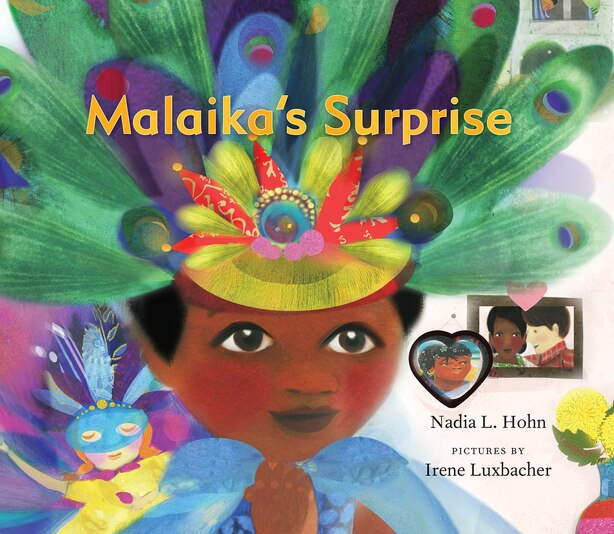 Buy In Store
To check store inventory,
Prices and offers may vary in store
When Malaika finds out she is going to have a new baby brother or sister, she worries that her mother will forget about her. But a surprise arrives on Malaika''s birthday that gives her more reason to celebrate her family''s love.
It''s summertime, and Malaika and Adèle are enjoying playing carnival in their bright costumes, dancing and laughing in the sunshine. But when Mummy announces that they will soon have a new baby brother or sister, Malaika is unsure how to feel about another change in her family. Will Mummy forget about me?
Back at school, Malaika is excited to see her teacher and classmates, and makes friends with a new girl who has recently arrived from a faraway country, just like Malaika. Then on her birthday, a surprise arrives to remind Malaika of the importance of family, and the story ends with a celebration of her family''s love.
Malaika''s Surprise is filled with the same warmth and charm as the first two books in the series, with Nadia L. Hohn''s enchanting prose, written in a blend of standard English and Caribbean patois, and Irene Luxbacher''s colorful collage illustrations.
Key Text Features
glossary
key text features
Correlates to the Common Core State Standards in English Language Arts:
CCSS.ELA-LITERACY.RL.1.2
Retell stories, including key details, and demonstrate understanding of their central message or lesson.
CCSS.ELA-LITERACY.RL.2.3
Describe how characters in a story respond to major events and challenges.
CCSS.ELA-LITERACY.RL.K.4
Ask and answer questions about unknown words in a text.
CCSS.ELA-LITERACY.RL.1.4
Identify words and phrases in stories or poems that suggest feelings or appeal to the senses.
CCSS.ELA-LITERACY.RL.2.5
Describe the overall structure of a story, including describing how the beginning introduces the story and the ending concludes the action.
CCSS.ELA-LITERACY.RL.2.7
Use information gained from the illustrations and words in a print or digital text to demonstrate understanding of its characters, setting, or plot.
Product dimensions:
32 pages, 9 X 10 X 0.98 in
Shipping dimensions:
32 pages, 9 X 10 X 0.98 in
Publisher:
Groundwood Books Ltd
Appropriate for ages:
All ages