Mary Magdalene Beckons: Join the River of Love (Book One of The Magdalene Teachings)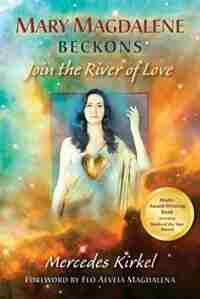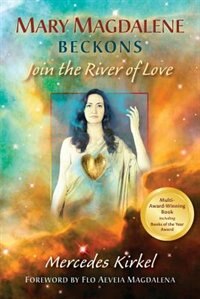 Find In Store
Prices and offers may vary in store
Experience Mary Magdalene as a rising teacher in today's spiritual arena. Through 25 insightful messages, Mary focuses on issues that often aren't addressed by spiritual leaders -- uniting the Feminine and Masculine, healing body shame, the sacredness of sexuality, and emotional mastery -- explaining how these are essential for living in the heart. Mary's universal teaching, paired with the author's clarifying commentary, makes this award-winning book a treasure-trove of Feminine guidance and spiritual truths.

Mary describes her partnership with Yeshua (Jesus) as loving equals, including being co-teachers for their shared work. Mary's role was to bring the Feminine aspect of their teaching, which they knew the world wouldn't be ready to receive for 2000 years. In sharing her long-hidden teaching, Mary shows us what it is to be a powerful, spiritual woman in complete union with her beloved male partner (Yeshua) and the Divine Masculine.

MARY MAGDALENE BECKONS was birthed over a one month period, when Mary Magdalene came daily to author Mercedes Kirkel with her extraordinary messages. Kirkel soon realized Mary was downloading a book, chapter by chapter, with Mary and Yeshua as the inspiring models. Whether you're new to Mary Magdalene's path or a longtime admirer of hers, MARY MAGDALENE BECKONS is a gift to your soul.

WINNER: Spirituality Book of the Year, Books and Authors Award for Literary Excellence
WINNER: New Age Book, New Mexico-Arizona Book Awards
WINNER: Body Mind Spirit Book, Southwest Book Design Award
HONORABLE MENTION, Religion/Philosophy Book, Readers Favorite Award Contest
FINALIST, Spirituality Book, National Indie Excellence Awards

"MARY MAGDALENE BECKONS offers helpful insights for creating balance and harmony between the Masculine and Feminine within all of us." --John Gray, author of "Men Are from Mars, Women Are from Venus"

"One of the most profound books of our day." --Flo Aeveia Magdalena, author of "I Remember Union"

"If you want to hear the real voice of Mary Magdalene, buy this book." --Stuart Wilson and Joanna Prentis, authors of "Power of the Magdalene" and "The Magdalene Version"

"An uplifting guide to finding our hope and redemption throughout our lives, MARY MAGDALENE BECKONS has a strong and positive message, highly recommended." --Midwest Book Review

"An incredible gift to help those who are going through difficult times. . . . A great deal of insight into spiritual beliefs." --Seattle Post-Intelligencer Book Review

"An outstanding spiritual, self-help book. . . . Reading the book, ] I felt love and surrender, forgiveness, and an acceptance of myself such as I have never experienced. A must-read for everybody." --Readers' Favorite Book Review
Title:
Mary Magdalene Beckons: Join the River of Love (Book One of The Magdalene Teachings)
Product dimensions:
306 pages, 9 X 6 X 0.64 in
Shipping dimensions:
306 pages, 9 X 6 X 0.64 in
Publisher:
Into The Heart Creations
Appropriate for ages:
All ages