Meanwhile Back At The Ranch: A Novel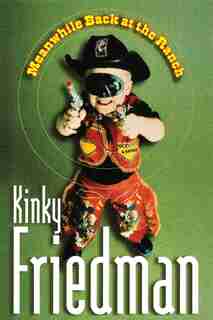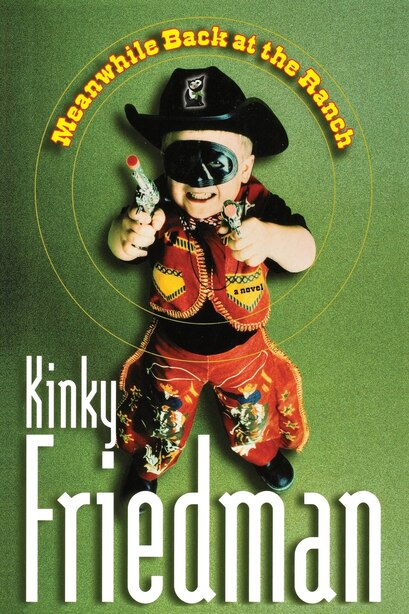 Find In Store
Prices and offers may vary in store
It''s a case of missing kid and missing kitty when Kinky Friedman, private dick extraordinaire and animal lover nonpareil, attempts to find a young, autistic New York boy and a three-legged Texas cat named Lucky, both of whom have disappeared.

Something is rotten in both the states of New York and Texas, and Kinky takes it upon himself to locate not one, but two of God''s creatures who have gone astray. Dylan Weinberg is an eleven-year-old boy with a rare form of autism -- a pint-sized stock-market wizard who can only utter one word, "Shnay." He''s on a multitude of medications, and one night his father wakes up to find Dylan perched over his bed like some preteen zombie, clutching a pair of scissors and cutting up the sheets. Since that evening, two weeks ago, Dylan has been missing, and the cops have no leads -- and apparently not much interest. That''s why, in an absolute last-resort maneuver, the family has called in Kinky to the rescue.

And speaking of rescue, Kinky''s second missing person -- make that missing pussy -- case comes courtesy of his Cousin Nancy (no relationship), who, along with Kinky, helped found the Utopia Animal Rescue Ranch in Utopia, Texas. Lucky, the three-legged cat -- and unofficial mascot of the ranch -- is gone, the victim of an apparent kittynapping. Cousin Nancy is convinced the feline is either in the hands of some nasty, contentious neighbors or is being sacrificed by a satanic cult. No matter what, she wants Kinky to find Lucky before he becomes coyote chow.

It''s an uneven dilemma for Kinky -- stay in town and concentrate on finding a sick, missing child (and concentrate, too, on Julia, said child''s beautiful, long-legged sister), or hotfoot off to Texas, to help calm down the frantic Cousin Nancy who''s this close to proclaiming Lucky''s been abducted by aliens. Kinky puts his trust in his faithful companion, Village Irregular Steve Rambam, to help find the little boy while Kinky hightails it to Utopia, Texas, where Nancy provides him with two witnesses to the alleged crime -- a dim-sighted eighty-year-old lady named Josephine and a frisky canine named Mr. Magoo.

Back in New York, Rambam has no clue where Dylan might be, but he is becoming increasingly sure that Julia is the Jewish answer to his romantic prayers. Kinky warns him to put the wedding plans on hold and track down Hattie Mamajello, Dylan''s former nanny, but it''s too little too late when Hattie is pushed off a subway platform and killed. The confusion generated by these two disparate cases is enough to drive a dick to drink -- which Kinky is happy to do -- but he''s still got a missing kid and a missing kitty on his cigar-stained hands to locate before (a) Rambam whisks Julia off to Vegas for a quickie wedding and (b) Cousin Nancy calls in the FBI, the CIA, and the Mossad to find her Lucky.

Meanwhile, back at the ranch, aided and abetted by a few four-legged friends, the mystery of the purloined kitty continues to grow. Then it''s back to the wilds of midtown Manhattan and the even wilder wilds of Sche-nectady, New York, where, in their search for the missing boy, Kinky and his two-legged cohort find themselves at an orphanage Dickens would be proud of.

True to Kinky''s form, and informed with truth, Meanwhile Back at the Ranch is a wild and woolly (and furry) ride from a true original, and entertainment at its most outrageous.
Title:
Meanwhile Back At The Ranch: A Novel
Product dimensions:
208 pages, 9 X 6 X 0.5 in
Shipping dimensions:
208 pages, 9 X 6 X 0.5 in
Published:
September 21, 2007
Publisher:
Simon & Schuster
Appropriate for ages:
All ages