Memories of Lili: A Beagle's Life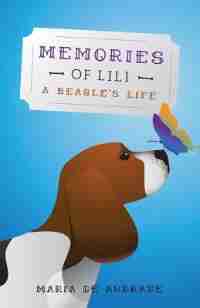 Find In Store
To check store inventory,
Prices and offers may vary in store
Who could resist a sweet, playful puppy with beautiful Cleopatra-like eyes in the window of a pet shop? Certainly not author Maria de Andrade, whose life was about to become much more lively and exciting thanks to the addition of a charming and adventurous little Beagle to the family. Memories of Lili is a heart-warming story about the life of Lili, a lovable Beagle with a penchant for running away from home and eating everything and anything she could get her paws on. From early on, Lili''s sweet personality and kind demeanor charmed everyone-and everything-she met. From neighbours (both of the human and animal variety) and family members to complete strangers, everyone Lili encountered on her much-loved outings couldn''t help but adore her. Although Lili liked the company of other dogs, was fascinated by cats and other animals and loved to be around people, her greatest pleasures in life were food, stealing things from her humans (especially food), long walks and excursions, and escaping her yard by any means possible. As if Lili''s escapades weren''t exciting enough, the addition of Miko the Miniature Poodle certainly spiced things up for de Andrade and her family and particularly for Lili. Though very different in their behaviours and personalities, Lili and Miko became accomplices and the best of friends, providing the family with more love, joy and amusement-as well as frustration and heartbreak-than they ever thought possible. If you''ve ever had a dog with a quirky personality that made you question dog behaviour as you know it, then Memories of Lili is for you.
Title:
Memories of Lili: A Beagle's Life
Product dimensions:
192 pages, 8.5 X 5.5 X 0.41 in
Shipping dimensions:
192 pages, 8.5 X 5.5 X 0.41 in
Appropriate for ages:
9 - 12