Mind Without Mind: Using Zen And The Science Of Flow To Get Out Of Your Own Way, And Perform At Your Best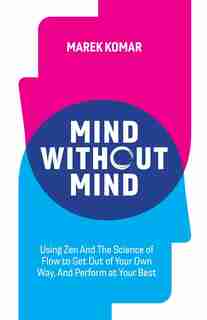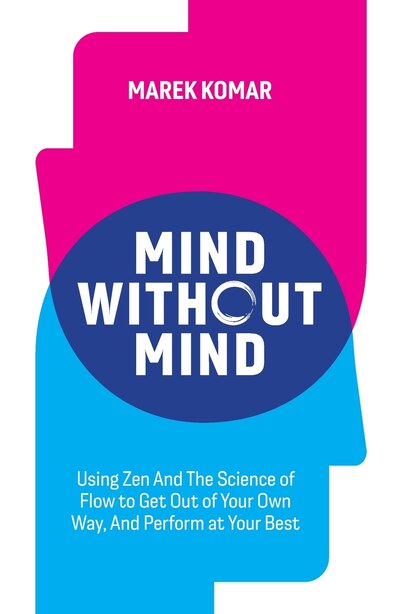 Find In Store
Prices and offers may vary in store
How do you get out of your own way and perform at your very best?
Mind without Mind is about unlocking your greatest asset - your mind.
The search begins with an understanding of how to train it. Only when our minds connect with our physical bodies do we begin to perform at our best. Those who experience this intersection experience something known as flow state - an optimal state of consciousness where we feel our best and perform our best.
What we are seeking is not necessarily peace of mind, but rather peace from our minds. Flow allows us to end the ceaseless inner chatter which creates a greater potential for happiness and peak performance. Though it is difficult, experiencing flow more often is both possible, and trainable. This book goes beyond typical psychological skills training and dives into unchartered territory. While avoiding academic jargon, the author is not afraid to merge philosophy and science to provide you with the tools to quiet the mind, and experience flow more often in life and performance, whatever your craft. This book will teach you how to:
✓ Apply the science & art of achieving a psychological state of flow
✓ Design a Mental Performance Training (MPT) framework that goes beyond traditional sport psychology
✓ Develop your own personal philosophy and core values
✓ Implement appropriate recovery strategies to avoid burnout and dissatisfaction
✓ Pay attention, not crave attention
✓ Thrive as a modern-day athlete in an ever-changing and complex world by applying ancient stoic & zen wisdom
Filled with an appropriate mix of scientific tools, philosophical insight, and the odd joke or two, Mind Without Mind draws from Marek Komar's personal and professional experiences as a Mental Performance Consultant providing psychological support and training to elite athletes and performers. If you want to get out of your own way and be the best version of yourself, then this book is for you.
⚠ This book also comes with a free Mental Performance Training (MPT) workbook with purchase ⚠
Marek Komar, MMSc., MSc. is a Mental Performance Consultant and longtime athlete on the journey of mental mastery. He is the founder of Flow Performance, a performance psychology consultancy with the mission of increasing the amount of time people spend in flow by empowering individuals and teams with the necessary mental skills to perform at their best. He is also a professional member of the Canadian Sport Psychology Association (CSPA). Learn more at www.flowperformancepsych.com
Reviews
"You must train the mind like you train your muscles. This book is a great guide through the process of doing so."- DEXTER JANKE CFL GREY CUP CHAMPION TEAM CANADA BOBSLEIGH
"Marek Komar takes readers on an insightful journey. Along this journey, the reader will discover both the mind's power & mystery; ultimately working towards a self-actualized mastering of his / her own mind. This book is a must for performers of any craft looking to quiet the voice upstairs and perform at your best." - RAJ DHILLON PHYSIOTHERAPIST EDUCATOR CO-OWNER OF THE ATHLETIC DEVELOPMENT AND RECOVERY CENTRE (ARC)
Title:
Mind Without Mind: Using Zen And The Science Of Flow To Get Out Of Your Own Way, And Perform At Your Best
Product dimensions:
226 pages, 8.5 X 5.51 X 0.51 in
Shipping dimensions:
226 pages, 8.5 X 5.51 X 0.51 in
Published:
January 14, 2021
Publisher:
Flow Performance
Appropriate for ages:
All ages