Monstrous Little Voices: New Tales Shakespeare's Fantasy World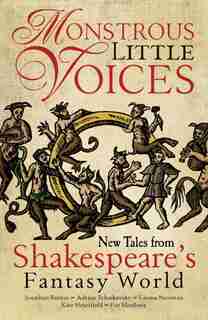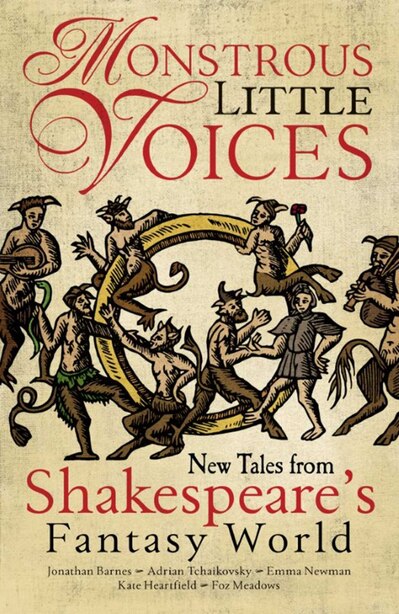 Buy In Store
Prices and offers may vary in store
It is the time of Shakespeare. Storms rage, armies clash, magics are done - and stories are made. Five new great and terrible tales reshape the Bard's vision, a new set of stories that will be told and retold down through the centuries. 

It is the Year of Our Lord 1601. The Tuscan War rages across the world, and every lord from Navarre to Illyria is embroiled in the fray. Cannon roar, pikemen clash, and witches stalk the night; even the fairy courts stand on the verge of chaos.

Five stories come together at the end of the war: that of bold Miranda and sly Puck; of wise Pomona and her prisoner Vertumnus; of gentle Lucia and the shade of Prospero; of noble Don Pedro and powerful Helena; and of Anne, a glovemaker's wife. On these lovers and heroes the world itself may depend.

Monstrous Little Voices collects five of today's most exciting names in genre fiction – Jonathan Barnes (The Somnambulist, Cannonbridge); Adrian Tchaikovsky (The Shadows of the Apt, Children of Time); Emma Newman (The Split Worlds, multiple-award-nominated Tea and Jeopardy podcast); Hugo-nominated blogger Foz Meadows (Solace & Grief, The Key to Starveldt's); and upcoming novelist (and journalist for the Ottawa Citizen) Kate Heartfield – to delve into the world Shakespeare created for us. With wars and romances, its magics and deceptions, discover five stories he never told, but could have. Stories of what happened next or what went before, of the things unseen or simply elsewhere in the world as Shakespeare's own tales unfolded on the stage.
Title:
Monstrous Little Voices: New Tales Shakespeare's Fantasy World
Product dimensions:
336 pages, 7.75 X 5.5 X 0.7 in
Shipping dimensions:
336 pages, 7.75 X 5.5 X 0.7 in
Appropriate for ages:
All ages