Moving Beyond: A Journal Into Self-Discovery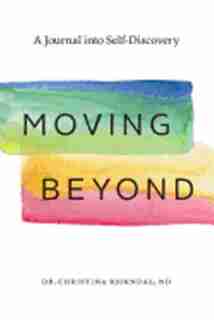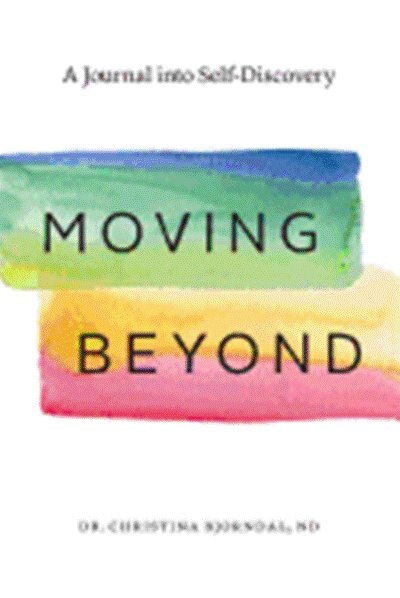 Find In Store
Prices and offers may vary in store
Dr. Christina Bjorndal has experienced many mental challenges and through her journey of recovery from anxiety, depression, suicide attempts, bulimia and bipolar disorder type 1, journaling has been a trusted friend guiding her to mental, emotional freedom. The art of writing in a journal can be savings grace and it can serve many purposes. Journalling is a gift you give to yourself. The act of writing--putting pen to paper--is a dying art, a dwindling practice displaced by technology. My hope is that the physical, mental, emotional and spiritual aspects of yourself will receive the best medicine as you fill these pages. I wish you relaxation, comfort, solace, compassion and wisdom.
Companion to Beyond the Label: 10 Steps to Improve Your Mental Health with Naturopathic Medicine (9780994802002).
Dr. Christina Bjorndal is a licensed Naturopathic Doctor. A graduate of the University of British Columbia and the Canadian College of Naturopathic Medicine (CCNM), she is the owner of the Natural Terrain Naturopathic Clinic, a multidisciplinary health clinic in Edmonton, Alberta. In clinical practice, her focus is on mental health - anxiety, depression, anorexia, bulimia, bipolar disorder (types 1 or 2), addiction, schizophrenia, ADD/ADHD, OCD, etc and she utilizes nutrition, natural therapies and orthomolecular medicine to support the physical foundation of health. She has additional training in five types of counselling (Gestalt psychotherapy, Cognitive Behavioural therapy, Compassion focussed therapy, Mindfulness based therapy and Integrative reprogramming technique) as she feels that in addition to supporting the physical level of health with diet and nutrition, it is important to address the mental, emotional, and spiritual aspects of health as well. Dr. Chris is passionate about mental health and well-being and has appeared on many podcasts and television, and is a sought after public speaker where she shares her story of regaining her mental health using naturopathic medicine. Dr.Chris's vulnerability, enthusiasm and experience inspires her patients to achieve their health goals.

Dr. Chris is the author of Beyond the Label: 10 Steps to Improve your Mental Health with Naturopathic Medicine; Moving Beyond: A Journal into Self-Discovery and creator of the Moving Beyond course. 10% of the proceeds from all her books goes towards the Natural Terrain Mental Health Scholarship at CCNM. For more information please see: naturalterrain.com
Title:
Moving Beyond: A Journal Into Self-Discovery
Product dimensions:
9 X 6 X 0.24 in
Shipping dimensions:
9 X 6 X 0.24 in
Publisher:
Natural Terrain Inc.
Appropriate for ages:
All ages