Murder's Out Of Tune: An Amicus Curiae Mystery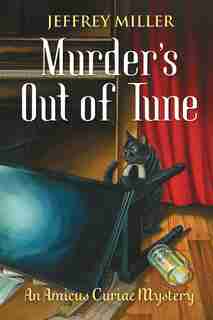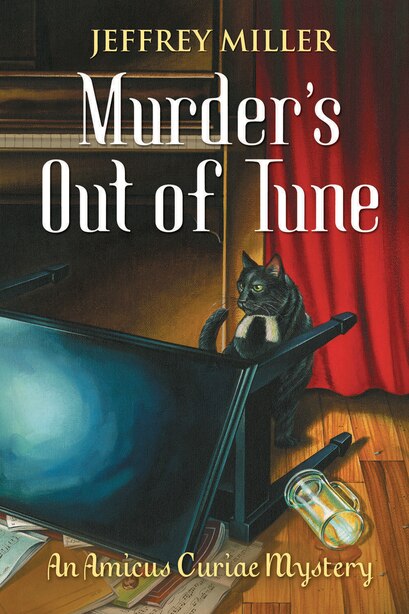 Find In Store
Prices and offers may vary in store
"As literate as it is funny,"Maclean''s magazine raved about Murder at Osgoode Hall, Jeffrey Miller''s first novel featuring Amicus the courthouse cat. In Murder''s Out of Tune, Amicus returns, applying his acerbic wit to the case of ageing lion Des Cheshire, a cat who really swings.
For 25 years, Cheshire has been the star sax player in the Billy Wonder Quartet. But he still plays second fiddle - hey diddle diddle - to pianist and leader Billy Wonder. Cheshire''s iron-clad contract with Wonder prevents Des from working with any other band, and it forces him to sign over most of his music publishing royalties. So when Wonder turns up very publicly dead, Cheshire is the main suspect. Which makes him the newest legal challenge for Amicus, Q.C. (Questing Cat), and his companion human, appeal judge Ted Mariner.
Mind you, cat and man have problems of their own to solve. To begin with, the judge''s wife, Penny, has evicted them both from the matrimonial home, suspecting the judge of more than professional relations with his comely new law clerk. And as a couple of "strays" about town, man and cat experience several hair-raising encounters with members of the opposite sex, as well as with their professional rivals.
Yet again, Amicus narrates a tale that is at once literate, funny, moody, and downright jazzy.
Title:
Murder's Out Of Tune: An Amicus Curiae Mystery
Product dimensions:
214 pages, 9 X 6 X 0.56 in
Shipping dimensions:
214 pages, 9 X 6 X 0.56 in
Published:
October 31, 2005
Appropriate for ages:
All ages