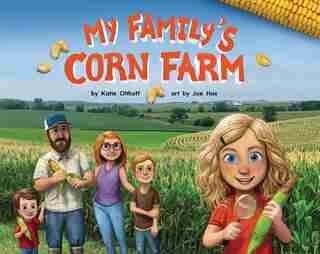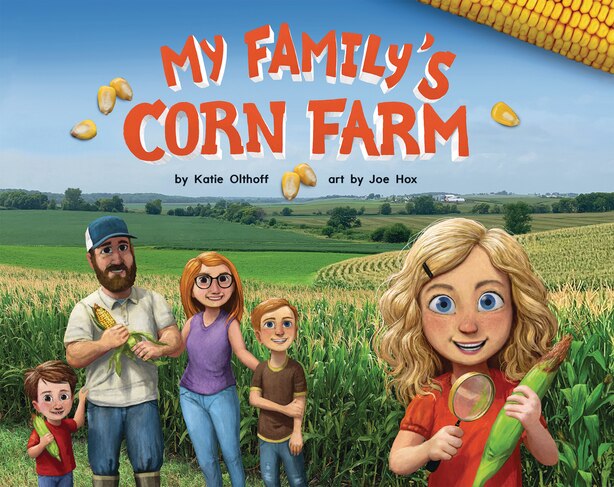 Find In Store
Prices and offers may vary in store
Meet Presley – a farm girl who narrates the busy life of a modern, working corn farm in this fun and informative picture book about a family growing one of the top crops of American agriculture
There's a lot of jobs to do on the family farm! Presley and her farm family work on planting corn, watching for pests, monitoring rain fall so plants get the right amount of water, harvesting the corn, exploring how corn is used in many products, and learning how to be more sustainable farmers.
My Family's Corn Farm is a picture book that includes the life cycle of the corn plant, parts of the corn plant, what a corn plant needs to grow, different types of corn and their uses, how farmers work to prevent erosion with cover crops, and how farmers are continuously learning how to be better stewards of the land. The book also showcases farm vehicles and technology such as a tractor, combine, grain bin, and planter. Readers also see how corn can be used for many types of products from ethanol to corn chips, corn syrup, corn starch and more.
Easy to read glossary defines the following: acre, bushel, combine, crops, ethanol, farmer, feed, fuel, harvest, kernel, livestock and nutrients.
My Family's Corn Farm is a great way to teach about plant life cycles, farm families, and American agriculture.
About the publisher: Feeding Minds Press is a project of the American Farm Bureau Foundation for Agriculture whose mission is to build awareness and understanding of agriculture through education. We focus on helping young readers understand where their food comes from, who grows it, and how it gets to them and believe in cultivating curiosity about food and farming and how agriculture plays a role in our daily lives. All books from Feeding Minds Press have accompanying lessons, activities, and videos to further learning available on their website, www.feedingmindspress.com
Title:
My Family's Corn Farm
Product dimensions:
32 pages, 8.5 X 11 X 1 in
Shipping dimensions:
32 pages, 8.5 X 11 X 1 in
Published:
September 20, 2022
Publisher:
Feeding Minds Press
Appropriate for ages:
6 - 8