Nemecene: Ripples In The Triverse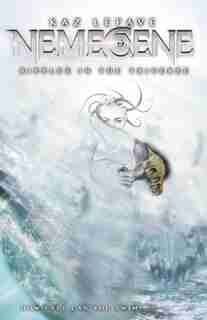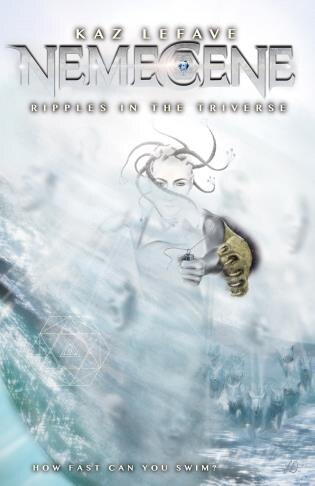 Find In Store
Prices and offers may vary in store
The time for hiding is over. Twins Keeto and Elize have achieved sufficient mastery in the versal arts to intimidate those who hunt them, and so an unspoken truce brings cautious cooperation between rivals. But Elize remembers everything — the nightmares, the murder, now their faces. With her recovery complete, Keeto drifts without purpose only to lose himself in a secret relationship that threatens the preternatural bond between the siblings. Will his demons ultimately consume him?
In this sixth episode of the Nemecene™ series, layers of deceit form a veneer over an already fractured reality stitched together by the law of cause and effect. Although Earth's oceans have now returned to their 21st century levels, toxic fog and rising temperatures still quarantine humanity inside air-conditioned and filtered cities. Meanwhile, the Pramam's obsessive vendetta against the Gadlins has forced the evacuation of Eadonberg and has strained critical alliances.
Fortunately for those climate refugees, a strategic Ministry appointee reestablishes communications with the recently inducted Gadlin leader and facilitates a trade deal for lifesaving technologies from their floating environmental rehabilitation facilities surrounding Esarohlauton, the city where Keeto and Elize now consider home. Zafarian is back and looking to rekindle his friendship with the twins. However, something uncharacteristic about their half-Gadlin genius chumbud raises suspicions as to his real loyalties.
Intent on regaining Keeto and Elize's trust, Zafarian uses his security clearance as assistant to none other than their otherworldly nemesis and licentious Inner Council member, Sothese, to smuggle them into restricted areas of Ministburg, the luxurious political core of the Unification where he now lives. What they inadvertently discover raises questions about their true origins and exposes a fragile global government desperate to maintain the balance of power while at the mercy of competing factions unconcerned about earthly matters.
Could a new world order be what their not-exactly-human mentors have been training Keeto and Elize for? Siufflah, for one, will be the guiding voice in the wind, reporting through the turbulence and ready to pounce on an opportunity to set things right, as he so judges.
Title:
Nemecene: Ripples In The Triverse
Product dimensions:
384 pages, 8.55 X 5.59 X 0.73 in
Shipping dimensions:
384 pages, 8.55 X 5.59 X 0.73 in
Published:
November 7, 2021
Publisher:
Aguacene Publishing
Appropriate for ages:
All ages