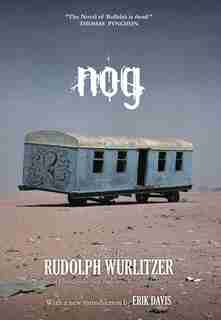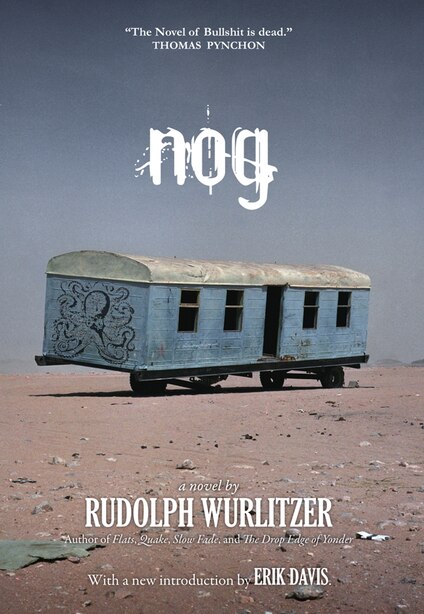 Find In Store
Prices and offers may vary in store
"Nog is to literature what Dylan is to lyrics."—Jack Newfield,The Village Voice
"A new kind of American travelogue."—David Ulin,Los Angeles Times Book Review
"Somewhere between Psychedelic Superman and Samuel Beckett."—Newsweek
Originally published by Random House in 1969,Nog became a universally revered cult novel and a symbol of the countercultural movement.
In Rudolph Wurlitzer's signature hypnotic and haunting voice,Nog tells the tale of a man adrift in the American West, armed with nothing more than his own three pencil-thin memories and an octopus in a bathysphere.
This edition ofNog features a new introduction from noted critic and writer Erik Davis (TechGnosis).
Yesterday afternoon a girl walked by the window and stopped for sea shells. I was wrenched out of two months of calm. Nothing more than that, certainly, nothing ecstatic or even interesting, but very silent and even, as those periods have become for me.
Rudolph Wurlitzer is the author of the novelsThe Drop Edge of Yonder,Quake,Flats, andSlow Fade, as well as the nonfiction memoirHard Travel to Sacred Places. He wrote the screenplays for such classic films asPat Garrett and Billy the Kid,Two Lane Blacktop, andWalker, among others, and co-directed the filmCandy Mountain with Robert Frank.
Product dimensions:
168 pages, 7.6 X 5.3 X 0.5 in
Shipping dimensions:
168 pages, 7.6 X 5.3 X 0.5 in
Published:
August 11, 2009
Publisher:
Two Dollar Radio
Appropriate for ages:
All ages