Of Forests and Clocks and Dreams: A Literary and Art Collection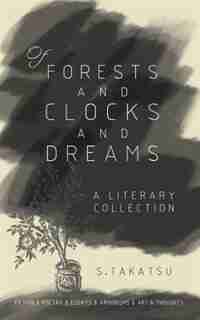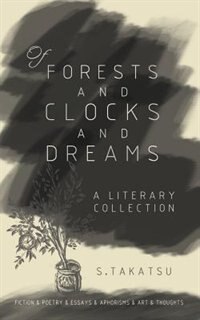 Find In Store
Prices and offers may vary in store
From the author of Espresso Love and Secondhand Memories, the award-winning trailblazer of online literature and transmedia storytelling, comes an unconventional postmodern collection of fragments, moments, imaginings containing thought-provoking and enigmatic short stories, poetry, essay, excerpts, aphorisms, photography, typography, design and artwork.
His work paints surreal visions and explores philosophical themes of the human condition and spirituality, subjective perception and the nature of reality, the system and the cosmos through strange conversations, umbrellas, a talking bird, a girl with a top hat, grandfather clocks, transfigured stones, a missing archaeologist, bowls of rice, a man with twelve toes, and more.
The book features the award-winning transcendental "The Elephant Girl," a heartbreaking "Sometimes I Think You Can't Hear Me," the magical fable "By The River" and political essay "It's Pouring, Bring Two Umbrellas."
" His stories] have a timeless quality, little legends or fables that enlighten or explain a philosophy of life, a zen moment... they] touch on an innate mystery of things that allow one to see."
- Patricia Keeney, York University Creative Writing Professor, Award-winning Poet, Critic and Author of One Man Dancing
Title:
Of Forests and Clocks and Dreams: A Literary and Art Collection
Product dimensions:
240 pages, 8 X 5 X 0.65 in
Shipping dimensions:
240 pages, 8 X 5 X 0.65 in
Publisher:
Inspiritus Press
Appropriate for ages:
All ages