Origin and Evolution of Interplanetary Dust: Proceedings of the 126th Colloquium of the International Astronomical Union, Held in Kyoto, Japan,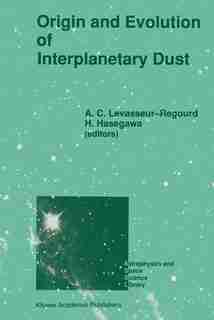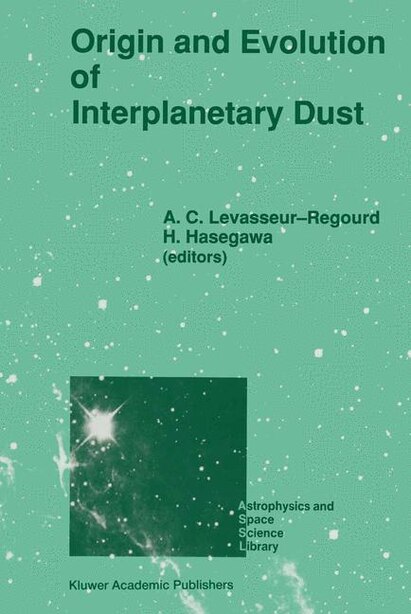 Buy In Store
Prices and offers may vary in store
THE THE KYOTO KYOTO COLLOQUIUM COLLOQUIUM It It has has almost almost become become a a tradition tradition to to periodically periodically review review the the progress progress of of our our knowledge knowledge of of interplanetary interplanetary dust dust at at an an interdisciplinary interdisciplinary level. level. After After the the Honolulu Honolulu (1967), (1967), Heidelberg Heidelberg (1975), (1975), Ottawa Ottawa (1979) (1979) and and Marseilles Marseilles (1984) (1984) meetings, meetings, it it was was decided decided to to hold hold a a meeting meeting specially specially devoted devoted to to the the Origin Origin and and Evolution Evolution of of Interplanetary Interplanetary Dust Dust in in Kyoto, Kyoto, Japan Japan on on 27-30 27-30 August August 1990. 1990. This This colloquium colloquium was was certainly certainly appropriate appropriate in in location, location, timing timing and and objective. objective. The The choice choice of of the the location location was was most most appropriate, appropriate, not not only only because because of of the the charm charm of of the the beautiful beautiful city city of of Kyoto, Kyoto, but but also also because because of of the the important important involvement involvement of of our our Japanese Japanese colleagues, colleagues, both both in in observations observations of of interplanetary, interplanetary, cometary, cometary, meteoritic, meteoritic, circumplanetary circumplanetary or or circumstellar circumstellar dust, dust, and and in in physico-chemical physico-chemical analysis analysis or or theoretical theoretical developments. developments.
Title:
Origin and Evolution of Interplanetary Dust: Proceedings of the 126th Colloquium of the Internation...
Format:
Paperback
Product dimensions:
454 pages, 9.45 X 6.3 X 0 in
Shipping dimensions:
454 pages, 9.45 X 6.3 X 0 in
Published:
5 novembre 2012
Publisher:
Springer-Verlag/Sci-Tech/Trade
Language:
English
The following ISBNs are associated with this title:
ISBN - 10:9401056161
ISBN - 13:9789401056168
Look for similar items by category: