Ottawa, Spirit of Place: An Aerial Panorama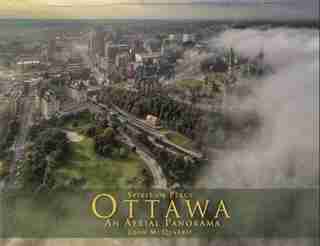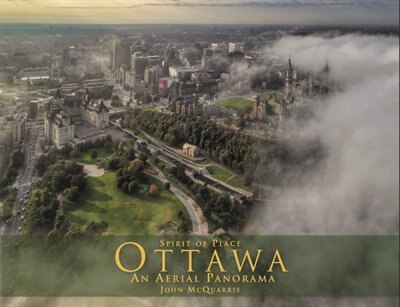 Find In Store
To check store inventory,
Prices and offers may vary in store
Very few of us can remember a time before there were airplanes. And no one holding this book was around for the invention of the camera. But our community has been here for over 200 years—if we take the beginning of Wrights town by that tiny settlement's visionary founder Philemon Wright as our starting point. So, for those early years, aerial photography of our tiny corner of the planet was impossible. But this didn't stop those first settlers from looking up and imagining what the birds soaring over the future capital could see. And a few of them were so intrigued they let their imagination flow through pen and brush to paper, and it is through their eyes that we will begin our magic carpet ride from the mid-19th century through the 21st
Places you know and are familiar with, roadways you have traveled, sidewalks, parks and pathways you have strolled, waterways you have paddled, buildings you have visited, maybe even the one you live, work, shop, worship or study in – locales you are familiar with from your 'ground's-eye-view'. Now see them in an entirely new way through the bird's eye views hidden between the covers of the book you hold in your hands.
The camera came along by the middle of the 19th century – preceding the airplane – so our first elevated, photographic views of the emerging capital will be from a perch atop the old Victoria Tower on the original Parliament building, beginning before Confederation.
Following the Silver Dart, the Wright Brothers and the Great War, the newly minted (1924) Royal Canadian Air Force (RCAF) began aerial photography of Canada in earnest, and our first truly aerial photographic views date from the late 1920's.
The gifts these early aerial artists left us provide a fascinating flight through time. So please fasten your seat belts and enjoy the aerial adventure!
Title:
Ottawa, Spirit of Place: An Aerial Panorama
Product dimensions:
160 pages, 8.5 X 11.25 X 0.4 in
Shipping dimensions:
160 pages, 8.5 X 11.25 X 0.4 in
Publisher:
John McQuarrie Photography
Appropriate for ages:
All ages