Outrunner Odyssey Book Two: More Stories From The Voyage Of The Oasis Valimirum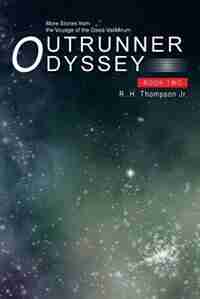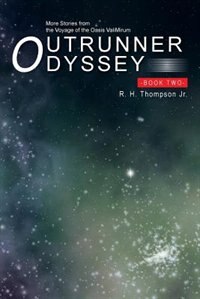 Find In Store
Prices and offers may vary in store
The long environmental nightmare had ended. Planet Earth had been healed, its beauty and majesty restored, by a race of evolving human descendants known as the Mirsiens. In doing this they had prevailed against the Avarumak, a differnet and evil descendant race. Some Avarumak, however, were still out there ... and waiting.
With their home world renewed, the time had finally come for the Mirsiens to reach for the stars. Taya Xallnyk is one of them and commands the Outrunner vessel Oasis ValiMirum as it travels deep into the constellation of Orion. The vessel is a living, evolving entity in itself; a technological masterpiece in both form and function; a magnificent structure of almost unimaginable power.
Adventures are many as the ship and its crew deal with the treachery of rogue Kynzaran aliens; struggle against the cataclysmic forces of a growing planet; contend with a rising horde a ravenous arachnids; battle a brutal Thragosian war lord with the use of a completely unexpected weapon and bring peace to the opposing factions of Aryltane with the appearance of a most mysterious visitor. Follow their incredible inter-dimensional journey through our wondrous and perilous galaxy.
Title:
Outrunner Odyssey Book Two: More Stories From The Voyage Of The Oasis Valimirum
Product dimensions:
234 pages, 9 X 6 X 0.53 in
Shipping dimensions:
234 pages, 9 X 6 X 0.53 in
Published:
August 13, 2013
Appropriate for ages:
All ages