Oz Collection: The Wonderful Wizard Of Oz, The Emerald City Of Oz, The Marvelous Land Of Oz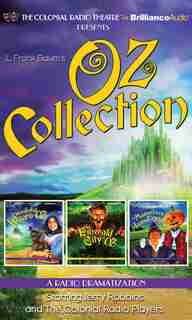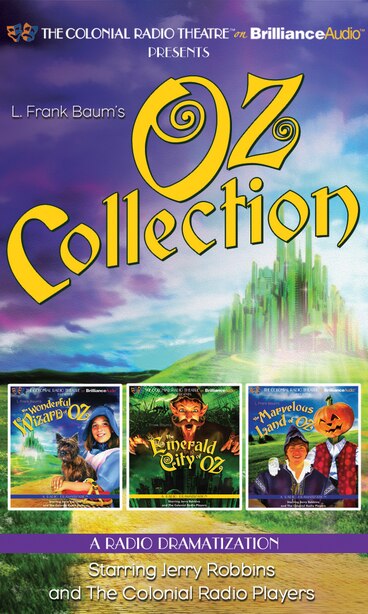 Find In Store
Prices and offers may vary in store
The Wonderful Wizard of Oz
One of the true classics of American literature. Originally published in 1900, it was the first truly American fairy tale, as Baum crafted a wonderful fantasy, peopled with memorable characters—a cornfield scarecrow, Tin Woodman, and a humbug wizard.
Follow the adventures of young Dorothy Gale and her dog, Toto, as their Kansas house is swept away by a cyclone and they find themselves in a strange land called Oz. Here she meets the Munchkins and joins the Scarecrow, the Tinman, and the Cowardly Lion on an unforgettable journey to the Emerald City.
The Emerald City of Oz
Dorothy Gale and her Uncle Henry and Aunt Em are coming to live in Oz permanently. Dorothy then takes them on a tour of Oz, and during their journey they encounter King Kleaver with his Spoon Brigade and Miss Cuttenclip of the land of paper dolls. Meanwhile, the wicked Nome King has joined forces with the horrible Growleywogs, the terrifying Whimsies and the wicked Phanfasms in a plot to capture the Emerald City.
The Marvelous Land of Oz
Tip, a young Gillikin boy, runs away from his cruel guardian, the wicked witch Mombi. He meets up with the Scarecrow, now ruler of the Emerald City, the Tin Woodman, many new friends, and an army of girls who want to overthrow the Scarecrow. Before it''s over, Tip finds out that he is part of a dark secret from Oz''s past.
Title:
Oz Collection: The Wonderful Wizard Of Oz, The Emerald City Of Oz, The Marvelous Land Of Oz
Product dimensions:
5.5 X 6.5 X 0.63 in
Shipping dimensions:
5.5 X 6.5 X 0.63 in
Published:
October 21, 2014
Publisher:
Brilliance Audio
Appropriate for ages:
All ages