Past Futures: Science Fiction, Space Travel, And Postwar Art Of The Americas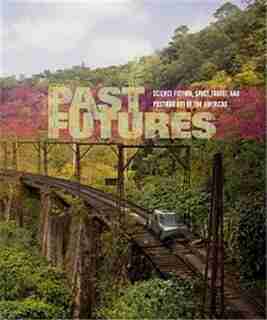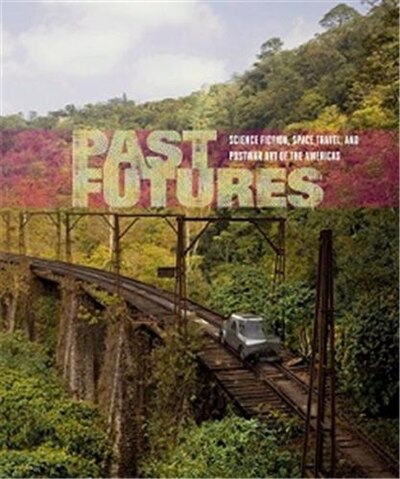 Buy In Store
Prices and offers may vary in store
A sumptuously illustrated exploration of themes from science fiction and space travel, as imagined by artists across the Americas from the 1940s to the 1970s.
From the 1940s to the 1970s, visionary artists from across the Americas reimagined themes from science fiction and space travel. They mapped extraterrestrial terrain, created dystopian scenarios amid fears of nuclear annihilation, and ingeniously deployed scientific and technological subjects and motifs. This book offers a sumptuously illustrated exploration of how artists from the United States and Latin America visualized the future. Inspired variously by the "golden age" of science fiction, the Cold War, the space race, and the counterculture, these artists expressed both optimism and pessimism about humanity''s prospects.
Past Futures showcases work by more than a dozen artists, including the biomorphic cosmic spaces and hybrid alien-totemic figures painted by the Chilean artist Roberto Matta (1911–2002); the utopian Hydrospatial City envisioned by Argentine Gyula Kosice (1924–); and Incidents of Mirror-Travel in the Yucatan, in which Robert Smithson (1938–1973) layered tropes of time travel atop Mayan ruins. The artists respond to science fiction in film and literature and the media coverage of the space race; link myths of Europeans'' first encounters with the New World to contemporary space exploration; and project futures both idealized and dystopian.
The book, which accompanies an exhibition at the Bowdoin College Museum of Art, also includes an essay by the editor and curator mapping central themes; an exploration of how Latin American artists have depicted astronomic phenomena, utopian projects, and the modern machine; an essay on space-age art in Argentina during the 1960s; and a study of Smithson and science fiction.
Essays
Sarah Montross, Rodrigo Alonso, Rory O''Dea, Miguel Ángel Fernández Delgado, Candice Lin
Artists include
Rudy Ayoroa, Luis Benedit, Marcelo Bonevardi, Enrique Careaga, Enrique Castro-Cid, Vija Celmins, Carlos Colombino, Juan Downey, Fred Eversley, Mario Gallardo, Dan Graham, Nancy Graves, Raquel Forner, Peter Hutchinson, Alejandro Jodorowsky, Gyula Kosice, Roberto Matta, Emilio Renart, Robert Smithson, Michelle Stuart, Rufino Tamayo, Horacio Zabala
Title:
Past Futures: Science Fiction, Space Travel, And Postwar Art Of The Americas
Product dimensions:
136 pages, 11.81 X 9.81 X 0.67 in
Shipping dimensions:
136 pages, 11.81 X 9.81 X 0.67 in
Appropriate for ages:
All ages