Special Offer
2 for $15 Select Cookbooks
PLANTBASED COOKBK: 100 Delicious Recipes For A Healthy Life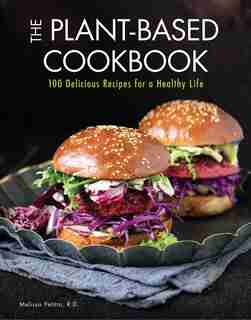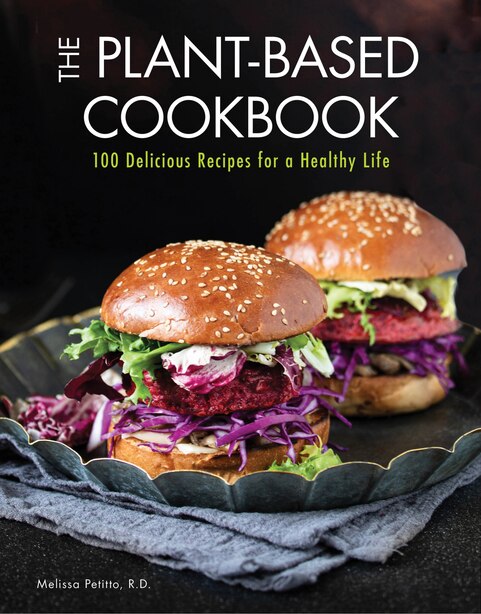 Find In Store
To check store inventory,
Prices and offers may vary in store
Full of delicious ways to cook vegetables that you might otherwise have overlooked,The Plant-Based Cookbookis a culinary road map to a healthier you and a healthier planet.

Separated intoseasonal recipes, this book gives you all the tools you need to eat healthy all year round.The Plant-Based Cookbookis a guide to delicious recipes for the growing movement of people that are consuming less and less meat in favor of consuming food that comes straight from the earth. Each season has a section ofsavory recipesand a section ofsweet recipes, all explained witheasy-to-understandinstructions.Food Factsare included throughout to explain all of the wonderfulvitamins and nutrientsin the fruits, vegetables, and seeds used to make these plant-based recipes. Every recipe is classified with a slew ofdietary parametersfor those who are looking to begluten free, raw, sugar free, unprocessed, soy free,orgrain freein addition to beingvegan.

Some recipes included are:
Italian Stuffed Artichokes
Lemon Poppy Seed Doughnuts
Jackfruit Jerk Carnitas with Pineapple-Mango Salsa
Dark Chocolate Covered Watermelon Bites with Sea Salt
Lentil and Mushroom Loaf with Glaze
Peanut Butter Caramel Apples
Cashew Cheesecake with Date Walnut Crust
Crispy Baked Vegan Mac and Cheese (because even vegans need comfort food)
Byremoving meat and most processed foods, a plant-based diet focuses on whole foods that arepacked with nutrients and low in trans fats. This type of diet is ideal forbody-buildersor endurance athletes who need the carbohydrates in vegetables for energy more than the protein and trans fat of meat that builds muscle but can also slow them down. Plant based diets treat food like preventative medicine. By eating plant based meals consistently, studies have shown that people employing a plant based diet showedincreases in energy,stronger memoryas they aged,lower levels of obesity,lower rates of systemic inflammationin healthy participants, andlower rates of type-2 diabetespatients. Additionally, rates of heart disease were 22% lower in vegetarians. When you focus on only putting good food into your body, theclean-food detoxis an excellent way tolose weight healthilyandkeep it off in a sustainable way.

Join the growing movement of healthy, plant-based living and see for yourself what all the fuss is about.Treat your body with the kindness it craves and adopt a plant-based diet!

Discover today''s top trending health and wellness topics with theEveryday Wellbeing seriesfrom Chartwell Books. From smart eating habits to personal growth advice, these engaging lifestyle guides give you the expert tips and life hacks you need to help you make good choices while practicing mindfulness and self-love. Whether you want to explore cooking with new ingredients like adaptogens and CBD, or make it a priority to incorporate self-care into your daily routine, these brightly colored take-along handbooks have the tools you need to succeed.

Other titles in the series include:TheCelery Juice Cookbook,Adaptogens,The CBD Handbook,The Complete Guide to Self-Care,andThe Instant Pot and Air Fryer Cookbook.
Title:
PLANTBASED COOKBK: 100 Delicious Recipes For A Healthy Life
Product dimensions:
192 pages, 10.45 X 8.6 X 1 in
Shipping dimensions:
192 pages, 10.45 X 8.6 X 1 in
Published:
December 5, 2020
Appropriate for ages:
All ages