Pleasure Palaces: The Art And Homes Of Hunt Slonem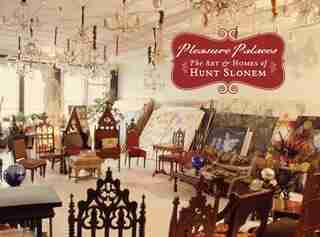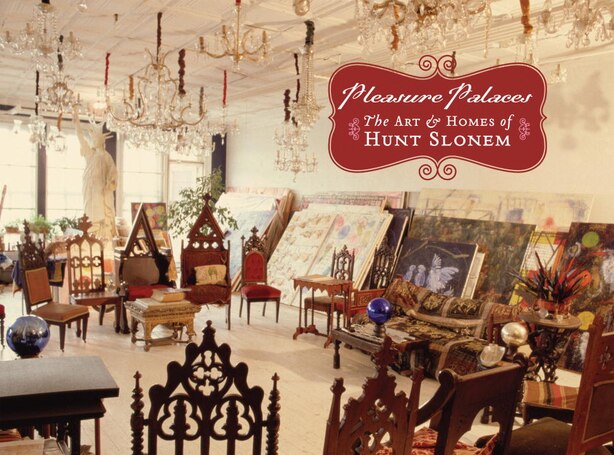 Find In Store
Prices and offers may vary in store
Artist Hunt Slonem creates his magical paintings and sculptures of flora, fauna, saints, and other subjects with inspiration that he draws not only from his sense of spirituality, but also from his environment in a "self-created world" filled with myriad exotic forms, vivid colors, and mystical essences. While the public can imagine an artist at work or at home, rarely does an aficionado or a reader gain access to an artist''s lair. That will change with the publication of Pleasure Palaces: The Art and Homes of Hunt Slonem, by Vincent Katz. Here, the reader is invited into not only the artist''s studios (past and present) but also his homes in New York and Louisiana.

From Slonem''s first downtown studio in New York City "where it all began" in 1975 (shown on the book''s cover) to his Victorian mansion on the Hudson River in Kingston, New York, as well as his two Louisiana plantations-one on the Bayou Teche in St. Mary Parish, about two hours'' drive northwest of New Orleans, and the other in a remote location one hour north of Baton Rouge-the reader will get a unique perspective on how this Neo-Expressionist artist''s environments are brought to life by his collections of antique neo-Gothic furniture, Blenko glass, and period frames, not to mention his astonishing collection of tropical birds, which are both his muses and his passion.

Multi-talented poet/author/curator/documentarian/editor Vincent Katz, who has written about Slonem numerous times and has previously contributed poetry to Slonem''s publications Hunt''s Place and Exotica, has written an essay for Pleasure Palaces that not only provides a critical analysis of the artist''s work, but also explores his spiritual life and how it influences his art and the extraordinary homes that are his havens.

Katz''s essay and an interview with the artist bookend lavishly illustrated color sections, with views of Slonem''s estates (Albania Plantation, Lakeside Plantation, Cordt''s Mansion) and New York City studios (including the private aviary in his West 10th Street studio) interspersed with his oil and watercolor paintings of flora and fauna. At the book''s conclusion, an up-to-date chronology of Slonem''s solo and group exhibitions (including forthcoming 2007 shows), a bibliography, a list of awards received, and a list of public collections that include his works complete this comprehensive document of Slonem''s body of work.
Title:
Pleasure Palaces: The Art And Homes Of Hunt Slonem
Product dimensions:
204 pages, 10.5 X 13.75 X 1.2 in
Shipping dimensions:
204 pages, 10.5 X 13.75 X 1.2 in
Publisher:
powerHouse Books
Appropriate for ages:
All ages