Pocket Beer Guide 2015: The World's Best Craft and Traditional Beers -- Covers 3,500 Beers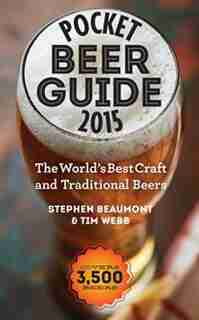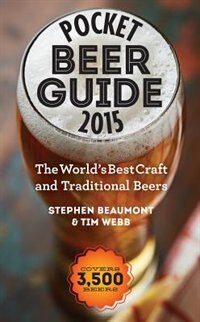 Find In Store
Prices and offers may vary in store
The definitive and most up-to-date guide to the world''s best beers.
Praise for the 2014 edition:
"The gold standard of worldly beer guides, shrunk to fit in your jeans." -- Draft Magazine
"Beaumont and Webb do an outstanding job of treading better beer''s backwaters." -- Celebrator Beer News, America''s Premier Brewspaper
Collaborators Stephen Beaumont and Tim Webb (World Atlas of Beer) have teamed up once again for this seminal collection of 3,500 expert beer reviews, 500 more than the previous edition. Pocket Beer 2015 combines their deep knowledge about beer with a team of international beer experts with regional knowledge to create the ultimate guide to the world''s best beers.
An extensive opening chapter explains what constitutes a craft beer, introduces beer styles and provides guidance on pairing beer with meals, including breakfast (!), as well as such foods as fish, desserts and cheese.
The book organizes the 3,500 thumbnail reviews by country, 65 in all. The authors and international experts provide succinct commentary on each beer, its key characteristics and the region where beer lovers can best experience the beer in its original culture and setting. The brews cover the extraordinary variety that the world has to offer, from Belgium''s Trappist beers to Britain''s stouts and North America''s craft brews. The selections range from traditional favorites to exciting discoveries.
This landmark portable guide provides beer fans and connoisseurs with easy access to an expert overview and puts a world of superb beers at their disposal. It is a ''must'' for brewpubs, bars, restaurants, caterers and anybody who enjoys a good glass of beer.
Title:
Pocket Beer Guide 2015: The World's Best Craft and Traditional Beers -- Covers 3,500 Beers
Product dimensions:
320 pages, 7 X 4.25 X 0.75 in
Shipping dimensions:
320 pages, 7 X 4.25 X 0.75 in
Published:
October 17, 2014
Appropriate for ages:
All ages