Pokémon: The Rise of Darkrai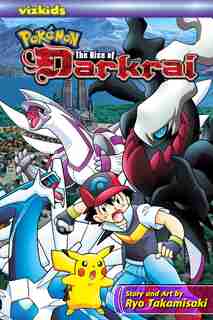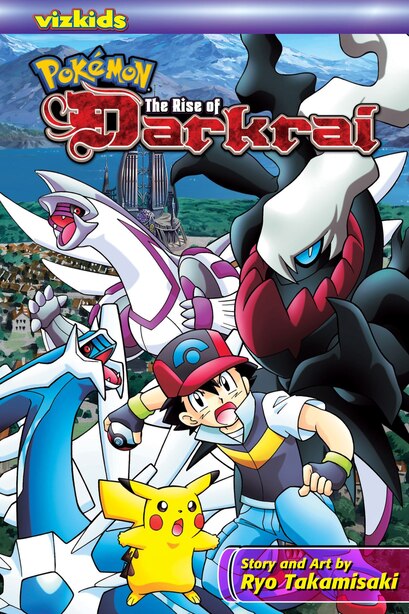 Find In Store
Prices and offers may vary in store
• Based on the movie Pokémon Movie 10: Dialga vs. Palkia vs. Darkrai, which came out in Japan in July 2007. The movie performed well, grossing over $10 million in its opening week.
• Pokémon Movie 10: Dialga vs. Palkia vs. Darkrai is tentatively scheduled for its U.S. theatrical release in June 2008.
• The second coming of Pokémon is taking over the world (of retail)!
• The Pokémon franchise is well known among parents as a safe bet and kid-friendly.
• Also features characters from the Diamond & Pearl series.
• Diamond & Pearl is one of the top-selling video games worldwide and is the most successful Pokémon release since the original series, selling almost 9 million copies worldwide and generating over $25 billion as of August 2007.
• The success of Diamond & Pearl games has generated enormous fan awareness not only of that series, but also of Pokémon across the board; even older titles such as Pokémon Adventures have seen a sales spike since the game's debut.
• The anime series Diamond & Pearl is one of Cartoon Network's feature properties, airing in the prime weekday afternoon time-slot.
• For Pokémon fans who have to get ''em all (or at least all the VIZ Media licensed merchandise)!
• Over 150 million Pokémon video games sold worldwide / 40 million in the U.S.
• Over 14 billion trading cards sold worldwide.

The manga tie in to Pokémon Movie 10: Dialga vs. Palkia vs. Darkrai.

On their way to participate in the next Pokémon contest, Ash, Brock, and Dawn come to Álamos Town, known for its beautiful gardens and the impressive Space-time Tower, built by the famous architect Gowdy. After mysterious swathes of destruction begin to appear and an ominous fog envelops the town, preventing the people from leaving, Tonio, Gowdy''s grandson recognizes these phenomena as having been predictions in his grandfather''s diaryÉ predictions that the integrity of space and time are under threat from a battle between the legendary Pokémon Diagla and Darkrai. Will Ash and his friends be able to save Álamos Town?
Title:
Pokémon: The Rise of Darkrai
Product dimensions:
192 pages, 5 X 7.5 X 0.6 in
Shipping dimensions:
192 pages, 5 X 7.5 X 0.6 in
Publisher:
VIZ Media - Children's