Squeezed: What You Don't Know About Orange Juice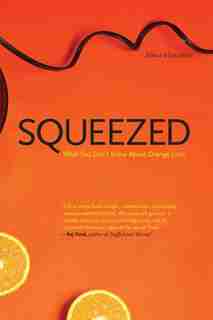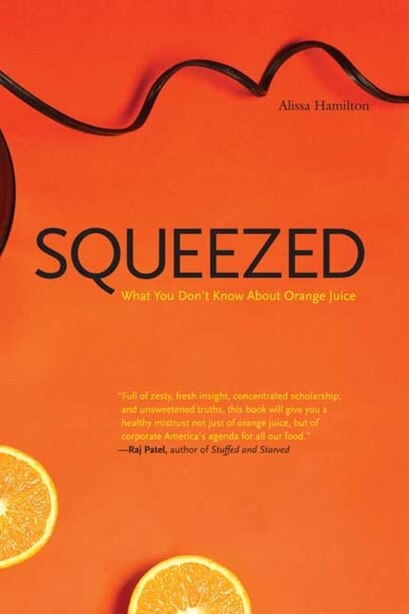 Find In Store
Prices and offers may vary in store
How orange juice became a North American breakfast staple and what "100% pure orange juice" means today

Close to three quarters of U.S. households buy orange juice. Its popularity crosses class, cultural, racial, and regional divides. Why do so many of us drink orange juice? How did it turn from a luxury into a staple in just a few years? More important, how is it that we don't know the real reasons behind OJ's popularity or understand the processes by which the juice is produced?
In this enlightening book, Alissa Hamilton explores the hidden history of orange juice. She looks at the early forces that propelled orange juice to prominence, including a surplus of oranges that plagued Florida during most of the twentieth century and the army's need to provide vitamin C to troops overseas during World War II. She tells the stories of the FDA's decision in the early 1960s to standardize orange juice, and the juice equivalent of the cola wars that followed between Coca-Cola (which owns Minute Maid) and Pepsi (which owns Tropicana). Of particular interest to OJ drinkers will be the revelation that most orange juice comes from Brazil, not Florida, and that even "not from concentrate" orange juice is heated, stripped of flavor, stored for up to a year, and then reflavored before it is packaged and sold. The book concludes with a thought-provoking discussion of why consumers have the right to know how their food is produced.
Title:
Squeezed: What You Don't Know About Orange Juice
Product dimensions:
288 pages, 8.25 X 5.5 X 0.68 in
Shipping dimensions:
288 pages, 8.25 X 5.5 X 0.68 in
Publisher:
Yale University Press
Appropriate for ages:
All ages