Pure Food: A Chef's Handbook for Eating Clean, with Healthy, Delicious Recipes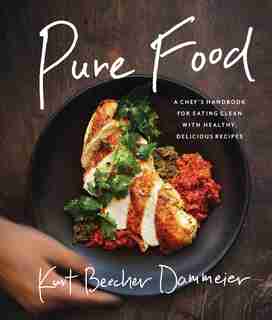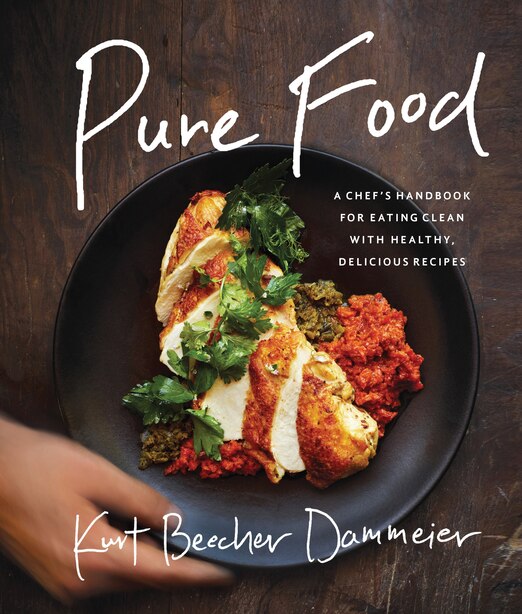 Find In Store
Prices and offers may vary in store
2017 Gourmand Award Winner of "US National Cookbook of the Year"
You are what you eat. And what you're eating isn't good.

With the proliferation of artificial additives, hormones, antibiotics, and the thousand other man-made substances and chemical cocktails lurking in our grocery bags, eating healthy, natural foods is trickier than ever. It's no coincidence that America's health is flagging, with obesity and type 2 diabetes now at epidemic levels.

Taking control of your diet doesn't have to be a challenge. Pure Food will show you how easy—and how much healthier—it is to cook clean, delicious foods.

Kurt Beecher Dammeier, chef, restaurateur, food entrepreneur, retailer, and educator has spent the past 30 years of his life working to rid his own diet of food additives, and nearly 20 creating and selling pure, unadulterated foods through his Seattle-based family of food businesses (including Beecher's Handmade Cheese, Pasta & Co, and Bennett's Restaurant). In Pure Food, Kurt shares his own story, as well as providing a roadmap for readers to forge a diet based on pure, additive-free foods.

Part handbook and part cookbook, Pure Food contains more than 70 delicious and natural recipes for pure living.

Unlike most cookbooks, Pure Food's recipes are organized in threads—which start with a primary meal component like chicken, and progress through a series of dishes that use the primary ingredient in different ways—to help you get the most from your cooking. Make Braised Beef Chuck Roast for Sunday supper, followed up by Monday night Beef Chili, and Beef and Mushroom Lasagna to use up the leftover roast on Tuesday. It also contains an assortment of sauces and sides, from Red Fresno Sriracha and 4 Year Flagship Aioli to Red Cabbage Peperonata and Wilted Collard Greens. And leave room for dessert, like Apple Pear Crisp and Beecher''s No-Bake Super-Light Cheese Cake.

Whether you're a serial dieter or trying for the first time to improve the way you eat, Pure Food will revolutionize how you approach food and lead you down the path to a healthier life.
Title:
Pure Food: A Chef's Handbook for Eating Clean, with Healthy, Delicious Recipes
Product dimensions:
256 pages, 10.38 X 8.88 X 0.93 in
Shipping dimensions:
256 pages, 10.38 X 8.88 X 0.93 in
Appropriate for ages:
All ages