Special Offer
3 for $20 Non-Fiction Bargains
Ranger Games: A Story Of Soldiers, Family And An Inexplicable Crime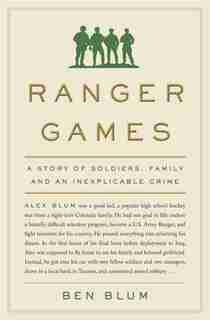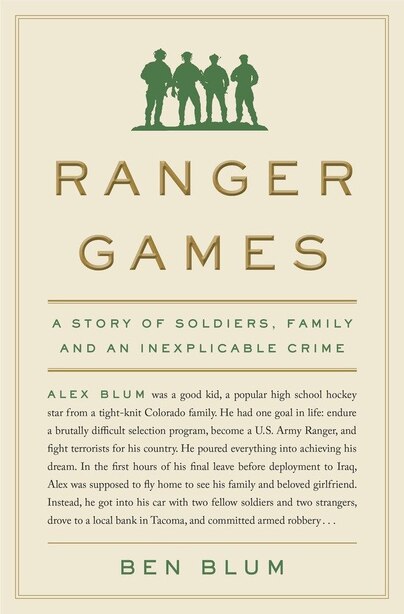 Find In Store
To check store inventory,
Prices and offers may vary in store
In the tradition of Truman Capote and Jon Krakauer, a brilliant exploration of an inexplicable crime and its devastating consequences for the author''s family.

As a child Ben Blum was a math prodigy adrift in a family of alpha males, foremost among them his first cousin Alex, an immensely popular high school hockey star who had one unshakeable goal in life: endure a brutally difficult training course, become a U.S. Army Ranger and fight terrorists for his country. He succeeded, but on the last day of his leave before deployment, Alex got into his car with two fellow soldiers and two strangers, drove to a local bank in Tacoma and committed armed robbery.
     The question that haunted Ben, the entire Blum family and even Alex was: Why? Alex didn''t need money--his family was well off. He had never had the slightest trouble with the law. He believed passionately in the Ranger''s creed, which emphasized honour above all.
     At first, Alex insisted he thought the robbery was just another exercise in the famously daunting Ranger training program. His attorney presented a case based on the theory that the Ranger indoctrination mirrored that of a cult. Or was it the influence of the soldier who planned the robbery, Alex''s superior, Luke Elliott Sommer, a charismatic combat veteran full of swagger and grandiose schemes?
     Facing his own personal crisis, and in the hopes of helping both Alex and his splintering family cope, Ben delved into these mysteries, growing closer to Alex in the process. As he probed further, he also came to know Sommer, whose manipulative tendencies, combined with a magnetic personality, lured Ben into a relationship that put his loyalties to the test.
     Intricate, heartrending and morally urgent, Ranger Games is a true crime story like no other. Ben''s enormous compassion for his cousin deepens and complicates his search for the answers to profound questions of guilt and innocence, conformity and free will, truth and lies, right and wrong, and how far crisis can stretch the bonds of family.
Title:
Ranger Games: A Story Of Soldiers, Family And An Inexplicable Crime
Product dimensions:
432 pages, 9.53 X 6.53 X 1.37 in
Shipping dimensions:
432 pages, 9.53 X 6.53 X 1.37 in
Published:
January 15, 2020
Publisher:
Doubleday Canada
Appropriate for ages:
All ages