Rebel Cell: Cancer, Evolution, And The New Science Of Life's Oldest Betrayal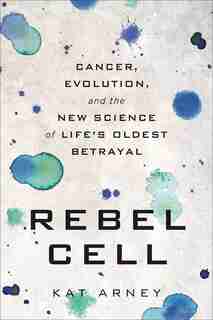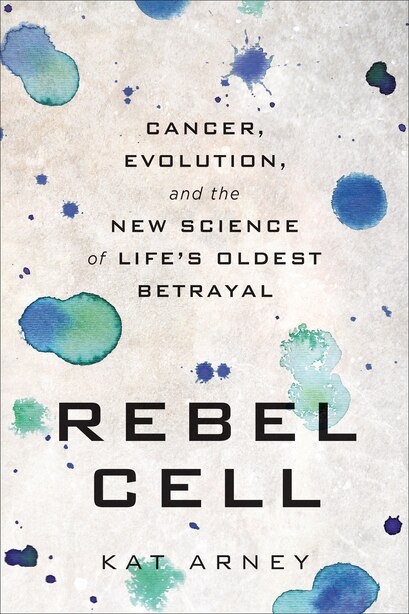 Find In Store
To check store inventory,
Prices and offers may vary in store
2020 Foreword Indie Award Winner in the "Health" Category

Why do we get cancer? Is it our modern diets and unhealthy habits? Chemicals in the environment? An unwelcome genetic inheritance? Or is it just bad luck?

The answer is all of these and none of them. We get cancer because we can't avoid it—it's a bug in the system of life itself.

Cancer exists in nearly every animal and has afflicted humans as long as our species has walked the earth. In Rebel Cell: Cancer, Evolution, and the New Science of Life's Oldest Betrayal, Kat Arney reveals the secrets of our most formidable medical enemy, most notably the fact that it isn't so much a foreign invader as a double agent: cancer is hardwired into the fundamental processes of life. New evidence shows that this disease is the result of the same evolutionary changes that allowed us to thrive. Evolution helped us outsmart our environment, and it helps cancer outsmart its environment as well—alas, that environment is us.

Explaining why "everything we know about cancer is wrong," Arney, a geneticist and award-winning science writer, guides readers with her trademark wit and clarity through the latest research into the cellular mavericks that rebel against the rigid biological "society" of the body and make a leap towards anarchy.

We need to be a lot smarter to defeat such a wily foe—smarter even than Darwin himself. In this new world, where we know that every cancer is unique and can evolve its way out of trouble, the old models of treatment have reached their limits. But we are starting to decipher cancer's secret evolutionary playbook, mapping the landscapes in which these rogue cells survive, thrive, or die, and using this knowledge to predict and confound cancer's next move.

Rebel Cell is a story about life and death, hope and hubris, nature and nurture. It's about a new way of thinking about what this disease really is and the role it plays in human life. Above all, it's a story about where cancer came from, where it's going, and how we can stop it.
Title:
Rebel Cell: Cancer, Evolution, And The New Science Of Life's Oldest Betrayal
Product dimensions:
416 pages, 9.06 X 6 X 1.11 in
Shipping dimensions:
416 pages, 9.06 X 6 X 1.11 in
Published:
October 20, 2020
Appropriate for ages:
All ages