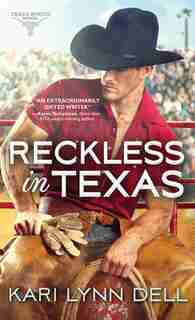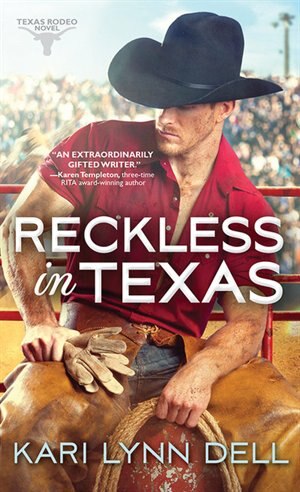 Find In Store
To check store inventory,
Prices and offers may vary in store
Rough and tumble, cocky and charming, bullfighter Joe Cassidy is one of the best in the business... And he's way out of Violet's league. But it's going to take more than impossible odds to keep this fierce single mother from her forever cowboy.
Violet Jacobs is fearless. At least, that's what the men she snatches from under the hooves of bucking horses think. Outside the ring, she's got plenty of worries rattling her bones: her young son, her mess of a love life, and lately, her family's struggling business. When she takes matters into her own hands and hires on a hotshot new bullfighter, she expects to start a ruckus.
She never expected stubborn, showboating, secret heart-of-gold Joe Cassidy.
Joe came to Texas to escape a life spiraling out of control. He never planned on sticking around, and he certainly never expected to call this dry and dusty backwater home. ButViolet is everything he never knew he was missing, and the deeper he's pulled into her beautiful mess of a family, the more he realizes this fierce, fiery woman may be offering him the one thing he never could find on his own.
People are falling in love with Kari Lynn Dell's rodeo cowboy romance:
"Look out, world! There's a new cowboy in town."-CAROLYN BROWN, New York Times Bestselling Author
"A fun, wild ride!"-B.J. DANIELS, New York Times Bestselling Author
"Real Ranches. Real Rodeo. Real Romance."-LAURA DRAKE, author of Sweet on a Cowboy series
"An extraordinarily gifted writer."-KAREN TEMPLETON, author of Wed in the West series
Need more convincing? Just watch these sparks fly:
Joe lifted a finger to brush back a strand of her hair, savoring the cool slide of it over his skin. She frowned, but didn't slap at his hand, didn't shrink away when he leaned in. Would she let him kiss her? Maybe, but he was enjoying the slow rev of his engine, the lazy swell of heat, all from just sitting next to her, barely touching. He traced a line down the side of her neck, watching the skin pebble in response. "Go out with me, Violet."
Her forehead puckered. "But...I don't even like you."
"Yes, you do." She sucked in an outraged breath, but Joe only smiled wider.
Format:
Mass Market Paperback
Product dimensions:
416 pages, 6.88 X 4.19 X 1.13 in
Shipping dimensions:
416 pages, 6.88 X 4.19 X 1.13 in
Appropriate for ages:
All ages