Rediscovering Philo of Alexandria: A First Century Torah Commentator Volume I: Genesis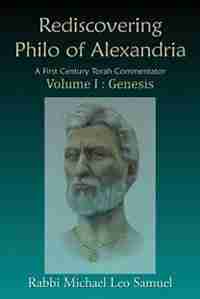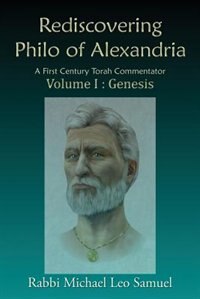 Buy In Store
Prices and offers may vary in store
"Philo is one of the great thinkers of the ancient world, yet he no longer remains enigmatic to biblical interpreters. I enthusiastically recommend Rediscovering Philo of Alexandria."
Dr. Marvin Wilson,
Professor of Biblical and Theological Studies
Gordon College, Wenham, MA
"Philo proves to be a staunch supporter of the classical approach to biblical characters, immediately and unequivocally defending them and dispelling any possible negative interpretation of their behavior. In situations where such 'mainstream' commentaries as Nachmanides or Rabbi S.R. Hirsch find fault in the behavior of the matriarchs or patriarchs, Philo is quick to defend; in fact, there are many instances in which he inserts a virtuous spin on seemingly neutral situations...Rabbi Leo Samuel has done an outstanding service, both to Philo and to modern readers. In Rediscovering Philo of Alexandria, Philo's ancient Torah commentary becomes readable and meaningful, exciting and contemporary. I look forward to future volumes..."
Rabbi Ari D. Kahn,
Echoes of Eden on the Pentateuch
The intellectual fecundity of Philo's era was remarkable. He lived at one of the most creative periods of Western Civilization, as two of the greatest traditions--Semitic and Greek--were continuing to winnow the useful insights of their counterpart's teachings, while they refined their own modes of thoughts and religious expression. Philo became Hellenistic Judaism's greatest philosopher and was the first ancient Judaic thinker to compose a commentary on the Torah. His style of interpretation included the exegetical, legal, linguistic, proto-midrashic, and theological strands of 1st century Jewish thought. Reading Rediscovering Philo of Alexandria offers the reader a glimpse into the unknown world of 1st Hellenistic Judaism, which in many ways resembled the Western world we now inhabit.
Michael Leo Samuel has meticulously culled from all of Philo's exegetical remarks, arranging them according to the biblical verses. He provides extensive parallels from the corpus of rabbinical literature, Greek philosophy, and Christian theology in presenting how Philo impacted the great minds of Late Antiquity and beyond.
Rabbi Michael Leo Samuel is the son of a Holocaust survivor. He holds two rabbinic ordinations from the Tomchei Temimim Lubavitch Yeshiva of 770 Eastern Parkway, Brooklyn and holds a D. Min degree from the San Francisco Theological Seminary. He is an avid student of the Greek classics, Biblical and Talmudic scholarship, Jungian Psychology, Western Medieval Theology, Modern Philosophy, and 20th century psychology. He is the author of The Lord Is My Shepherd: The Theology of the Caring God (1996), Birth and Rebirth Through Genesis (2010), A Shepherd's Song: Psalm 23 and the Shepherd Metaphor In Jewish Thought (2014), and Torah from Alexandria: Philo as a Biblical Commentator (Volumes, 1-3), (2014-2015)
Keywords: Books, Religion & Spirituality, Judaism, Sacred Writings, Torah Bible Study & Reference, Commentaries, Old Testament, Mystical Torah, Middle Platonism, Hellenistic Jewish Philosophy
Title:
Rediscovering Philo of Alexandria: A First Century Torah Commentator Volume I: Genesis
Product dimensions:
448 pages, 9 X 6 X 1 in
Shipping dimensions:
448 pages, 9 X 6 X 1 in
Publisher:
First Edition Design Publishing
Appropriate for ages:
All ages
Look for similar items by category: