Regret Free Parenting: Raise Good Kids And Know You're Doing It Right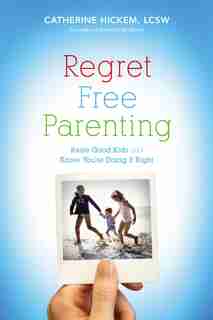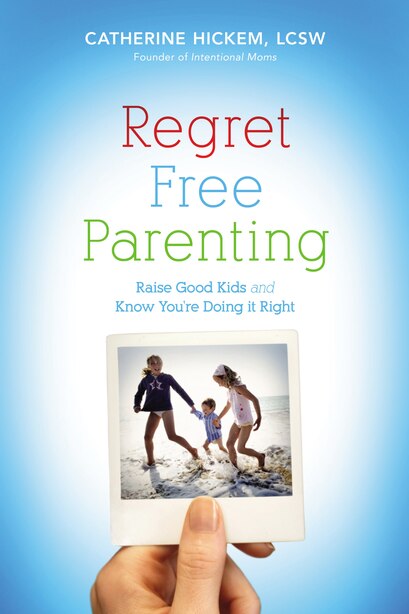 Buy In Store
Prices and offers may vary in store
Are my kids ready for the world? Did I teach them the right things? What if I made a bad decision that affects them forever? What could I have done differently?
Moms have a list of worries a mile long about their parenting. They fear they'll spend twenty years raising children—only to discover they missed investing in and teaching the things that mattered. How can any parent be sure she won't have regrets?
Now an acclaimed motherhood expert teaches the principles every mother needs to confidently raise her children. Catherine Hickem shows you how to:
Build companionship and trust
Live peacefully in the teen years
Maintain your position as the parent
Develop emotional intelligence
Know the difference between control and intention
And much, much more.
Most importantly, Hickem shows how to achieve intentional parenting. Everything important in life requires planning. And every mom knows her greatest legacy, the truest expression of her heart and hope for the world, is bound up in the way she raises her child. With a perspective rich in faith and tested by life, join Hickem and learn how you can achieve regret-free parenting!
"While mothering is the hardest job we'll ever undertake, our Creator designed it to be the most rewarding, most powerful, and closest to grasping God's heart." —CATHERINE HICKEM, LCSW
Endorsements:
"Have you ever picked up a book and as you read it became aware that this is more than just a great book, it''s a gift from God at the perfect moment? That''s how I feel about Catherine''s book on parenting. If you are like me, you long to love your children well through all the ages and stages of their lives. But at times, the path ahead gets a little foggy….Regret Free Parenting reminds us of what we know to be true. I am grateful for this book, I believe you will be too." ?Sheila Walsh, Women of Faith Speaker and Author of The Shelter of God''s Promises and Gigi, God''s Little Princess.
"Catherine Hickem, wisely reminds us that as parents of teens that ''they need us to be our best when they are at their worst.'' Her advice to be the ''Keeper of the Vision'' and to provide affirmation to our children during the difficult teen years is exactly the right message. Regret Free Parenting is an excellent resource for all parents! ?Elayne Bennett, President and Founder of Best Friends Foundation and future author of Saving Our Daughters (Thomas Nelson 2012). Elayne is married to bestselling author, former Secretary of Education and Morning in America host, Bill Bennett.
Title:
Regret Free Parenting: Raise Good Kids And Know You're Doing It Right
Product dimensions:
240 pages, 8.5 X 5.5 X 0.75 in
Shipping dimensions:
240 pages, 8.5 X 5.5 X 0.75 in
Published:
February 28, 2011
Appropriate for ages:
All ages