Right Side Up: The Fall Of Paul Martin And The Rise Of Stephen Harper's New Conservatism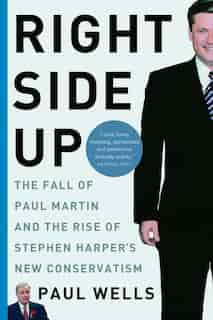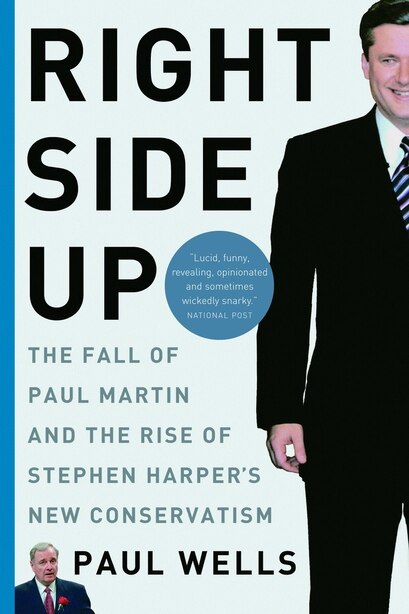 Find In Store
Prices and offers may vary in store
The Fall of Paul Martin and the Rise of Stephen Harper's New Conservatism.

Shakespeare isn't around to write it — so we have Paul Wells!

Think of it. Two men on an opposite yet parallel trajectory. In the space of only three years, one man, a huge success as the Minister of Finance, goes from his new role as the leader of an all-powerful party with a huge majority all the way down to a retired also-ran. The other one reluctantly steps in to salvage a dying party, links it to another dying party, "unites the right," becomes its leader, goes through trying times, and inside three years rises to become prime minister, against all odds.

It's an amazing drama, told here in three acts. First, Paul Wells takes us through all of the events (from Martin's assassination of Chrétien onward) that led up to the election campaign of January 2006.

The second act deals with the campaign itself, where the Harper armies conquered, with the assistance of an RCMP cavalry raid, and less-than-brilliant opposing campaigns: "We're not allowed to make this stuff up." Full of new, amazing inside details.

The final part answers the What now? that so many Canadians are asking about Stephen Harper's "new conservatism." Nobody can answer that question better than Paul Wells. Witty, irreverent, opinionated, personal, and very, very funny, this book launches Wells's career as an author.
Title:
Right Side Up: The Fall Of Paul Martin And The Rise Of Stephen Harper's New Conservatism
Product dimensions:
344 pages, 8.9 X 5.9 X 1 in
Shipping dimensions:
344 pages, 8.9 X 5.9 X 1 in
Published:
November 6, 2007
Publisher:
McClelland & Stewart
Appropriate for ages:
All ages