Rivers Of Sand: Creek Indian Emigration, Relocation, And Ethnic Cleansing In The American South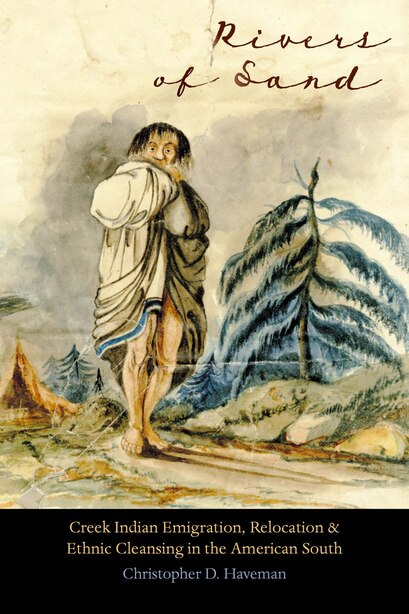 Find In Store
Prices and offers may vary in store
At its height the Creek Nation comprised a collection of multiethnic towns and villages with a domain stretching across large parts of Alabama, Georgia, and Florida. By the 1830s, however, the Creeks had lost almost all this territory through treaties and by the unchecked intrusion of white settlers who illegally expropriated Native soil. With the Jackson administration unwilling to aid the Creeks, while at the same time demanding their emigration to Indian territory, the Creek people suffered from dispossession, starvation, and indebtedness.

Between the 1825 Treaty of Indian Springs and the arrival of detachment six in the West in late 1837, nearly twenty-three thousand Creek Indians were moved-voluntarily or involuntarily-to Indian territory. Rivers of Sand fills a substantial gap in scholarship by capturing the full breadth and depth of the Creeks'' collective tragedy during the marches westward, on the Creek home front, and during the first years of resettlement.

Unlike the Cherokee Trail of Tears, which was conducted largely at the end of a bayonet, most Creeks were relocated through a combination of coercion and negotiation. Hopelessly outnumbered military personnel were forced to make concessions in order to gain the compliance of the headmen and their people. Christopher D. Haveman''s meticulous study uses previously unexamined documents to weave narratives of resistance and survival, making Rivers of Sand an essential addition to the ethnohistory of American Indian removal.

 
Title:
Rivers Of Sand: Creek Indian Emigration, Relocation, And Ethnic Cleansing In The American South
Product dimensions:
438 pages, 9 X 6 X 1 in
Shipping dimensions:
438 pages, 9 X 6 X 1 in
Appropriate for ages:
All ages