Rurouni Kenshin (vizbig Edition), Vol. 9: Toward a New Era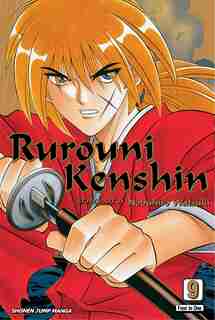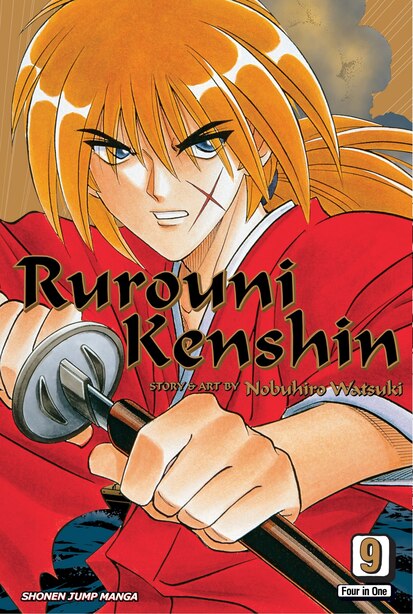 Find In Store
Prices and offers may vary in store
Change your perspective: get BIG

Packed with action, romance and historical intrigue, Rurouni Kenshin is one of the most beloved and popular manga series worldwide. Set against the backdrop of the Meiji Restoration, it tells the saga of Himura Kenshin, once an assassin of ferocious power, now a humble rurouni, a wandering swordsman fighting to protect the honor of those in need.

Final Volume!

A Collection of Volumes 25 - 28!

Yukishiro Enishi's plan to cast Kenshin into a living hell of remorse and regret appears to have succeeded. Holding himself responsible for Kaoru's death, Kenshin has taken up residence in the "Fallen Village," a community of outcasts and untouchables. But if he doesn't snap out of his depression soon, there may no longer be a Tokyo to return to. Kujiranami, the behemoth of a warrior whose arm Kenshin severed during the Bakumatsu, escapes from prison and is bent on total annihilation. Yahiko takes it upon himself to stand up to Kujiranami's madness, but the odds are far from being in the young swordsman's favor.

Meanwhile, Sanosuke also manages to get into his own unique brand of trouble when he steps into a dispute between an old man and a group of land-grabbing yakuza. Little does Sano expect, though, that he was bound for a family reunion he won't soon forget. And finally, to realize his dream for a new Japan that has cleansed itself of the blood of the Bakumatsu, Kenshin and friends make their way to Enishi's island compound for a definitive battle. How does one of the most memorable tales of Meiji era Japan come to a close? Plus, the bonus short story "Yahiko no Sakabato-" and an additional, all-color short story which is being published in English for the very first time!
Title:
Rurouni Kenshin (vizbig Edition), Vol. 9: Toward a New Era
Product dimensions:
776 pages, 8.63 X 5.75 X 1.9 in
Shipping dimensions:
776 pages, 8.63 X 5.75 X 1.9 in
Appropriate for ages:
All ages