Science And Religion: Edwin Salpeter, Owen Gingerich And John Polkinghorne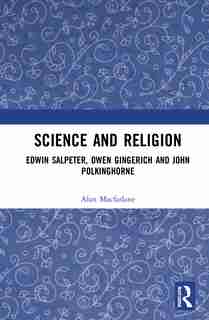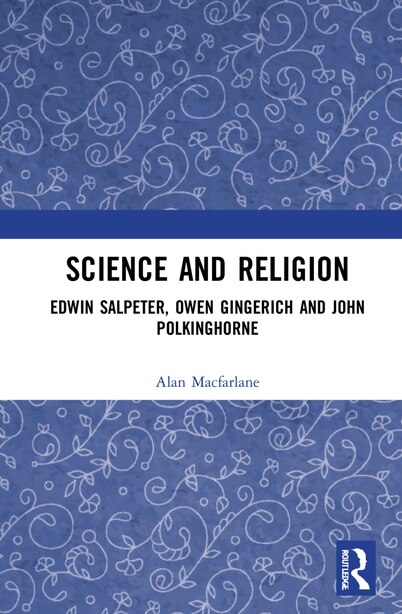 Find In Store
Prices and offers may vary in store
Science and Religion: Edwin Salpeter, Owen Gingerich and John Polkinghorneis a collection of interviews being published as a book. These interviews have been conducted by one of England's leading social anthropologists and historians, Professor Alan Macfarlane. Filmed over a period of 40 years, the five conversations in this volume, are part of Social Science Press's seriesCreative Lives and Works. These transcriptions also form a part of a larger set of interviews that cut across various disciplines, from the social sciences, the sciences and to the performing and visual arts. The current volume is on three foremost physicists and historians of science.
Edwin Salpeter recounts rather dispassionately his departure from Austria to Australia to escape Nazi persecution. And in doing so broaches, not only, on the prevailing anti-Semitic sentiment of the time, but takes the debate forward into the one between science and religion. Though he only touches upon it, this debate finds resonance in the words of Owen Gingerich who belonged to the Mennonite dispensation and who has been rather vocal about the pro-Christian anti-creationist ideology. However, it is John Polkinghorne who provides a deep insight into the ongoing debate on science and religion.
Immensely riveting as conversations, this collection reveals how intrinsically related science and religion are, how pertinent it is to understand the workings of science in the context of religion. The book will be of enormous value not just to those interested in Astronomy and Cosmology as well as the History of Science, but also to those with an inquisitive mind.
Please note: This title is co-published with Social Science Press, New Delhi. Taylor & Francis does not sell or distribute the Hardback in India, Pakistan, Nepal, Bhutan, Bangladesh and Sri Lanka.
Title:
Science And Religion: Edwin Salpeter, Owen Gingerich And John Polkinghorne
Product dimensions:
186 pages, 8.5 X 5.44 X 1 in
Shipping dimensions:
186 pages, 8.5 X 5.44 X 1 in
Published:
October 1, 2021
Appropriate for ages:
All ages