I Shall Not Hate: A Gaza Doctor's Journey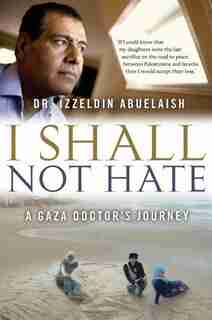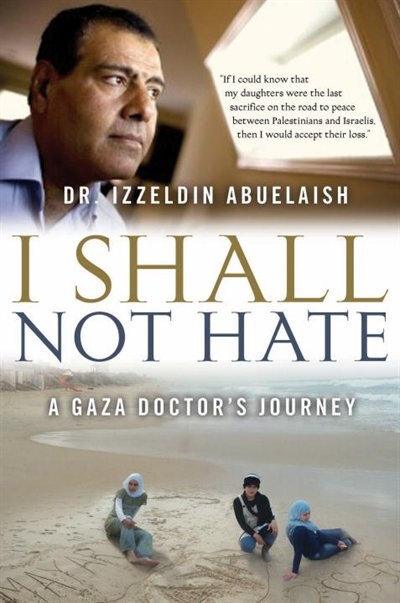 Prices and offers may vary in store
"What can you do? You can do a lot. You can support justice for all by speaking out loudly to your family, friends, community, politicians and religious leaders. You can support foundations that do good work. You can volunteer for humanitarian organizations. You can vote regressive politicians out of office. You can do many things to move the world toward greater harmony…

"I know that what I have lost, what was taken from me, will never come back. But as a physician and a Muslim of deep faith, I need to move forward to the light, motivated by the spirits of those I lost. I need to bring them justice… I will keep moving but I need you to join me in this long journey."
-from I Shall Not Hate

Dr. Izzeldin Abuelaish - now known simply as "the Gaza doctor" captured hearts and headlines around the world in the aftermath of horrific tragedy: on January 16, 2009, Israeli shells hit his home in the Gaza Strip, killing three of his daughters and a niece.

By turns inspiring and heartbreaking, hopeful and horrifying, this is Abuelaish's account of a Gazan life in all its struggle and pain. A Palestinian doctor who was born and raised in the Jabalia refugee camp in the Gaza Strip, Abuelaish is an infertility specialist who lived in Gaza but plied his specialty in Israeli hospitals. From the strip of land he calls home (a place where 1.5 million refugees are crammed into 360 square kilometres of land), the Gaza doctor has been crossing the lines that divide the region for most of his life, as a physician who treats patients on both sides of the border and as a humanitarian who sees the need for improved public health and education for women as the way forward in the Middle East.

But it was Abuelaish's response to the loss of his children that made news and won him humanitarian awards around the world. Instead of seeking revenge or sinking into hatred, in this personal account of his life, Izzeldin Abuelaish is calling for the people of the Middle East to start talking to each other. His deepest hope is that his daughters will be the last sacrifice on the road to peace between Palestinians and Israelis.
Every once in a long while you come across a book that touches your heart so deeply you will always remember where you were when you read it. And well after you turn the last page, the story will remain with you – imprinting a message that in some small way changes how you see the world. I Shall Not Hate, Dr. Izzeldin Abuelaish's per...
Title:
I Shall Not Hate: A Gaza Doctor's Journey
Format:
Hardcover
Product dimensions:
224 pages, 8.55 X 5.74 X 0.86 in
Shipping dimensions:
224 pages, 8.55 X 5.74 X 0.86 in
Published:
April 27, 2010
Publisher:
Random House of Canada
Language:
English
The following ISBNs are associated with this title:
ISBN - 10:0307358887
ISBN - 13:9780307358882
Look for similar items by category: