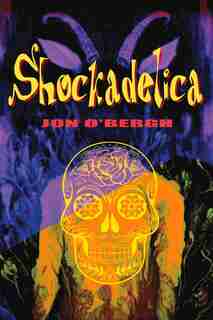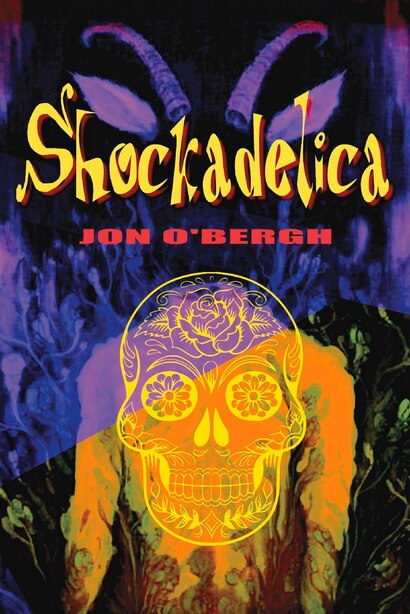 Find In Store
Prices and offers may vary in store
Weaving together supernatural legends from Ireland, Nigeria, and China, "Shockadelica" follows two friends who must confront their own fears while fighting an evil, existential threat. With a dash of humor and horror, the story explores prejudice, conspiracy theories, and things that aren''t what they appear to be, offering a critical look at the current state of the world.

Two horror podcasters-drag artist Kendall Akande and best friend Jenna Chen-share a passion for art, fashion, and horror. When they find out their Victorian-era apartment building might be haunted, they see an opportunity for an entertaining podcast episode. They learn that a past resident, inspired by demonic images of a goat-headed man, lured victims to his apartment and murdered them. While visiting his grave, they are spooked by a man in a goat mask who watches from the bushes.

The two friends launch their investigation and get a glimpse into the lives of their unusual neighbors. Rooney Xavier posts fake online testimonials for businesses and starts dating the landlord''s son, hoping for perks. Aging fashion diva Morvena Delacroix rages against any noise Rooney makes downstairs. The Nigerian/Irish witch Lilith Adebayo offers interventions to help Kendall with his nightmares. Lucy Lee talks to her vegetables when she cooks and helps Jenna cope with her grandmother''s worsening dementia. An intimidating musician named the Bone Man has tattoos of serial killers covering his arms. The dignified Mrs. Gupta, architect Elliott Bernbaum, and a reclusive tenant in the basement round out the cast. As strange sightings and sounds spread, Kendall and Jenna visit the landlord on Ward''s Island, but his house of curiosities only deepens the mystery. Then a stranger appears who promises protection if Kendall sacrifices something of value.

As the ghosts of the past become entwined with the growing terror, Kendall and Jenna must use their creativity to confront the evil force that threatens them all.

An album of horror-themed songs by the Bone Man complements the novel and is available at most streaming sites and online retailers.
Product dimensions:
256 pages, 9 X 6 X 0.7 in
Shipping dimensions:
256 pages, 9 X 6 X 0.7 in
Appropriate for ages:
All ages