Shopping for Votes: How Politicians Choose Us and We Choose Them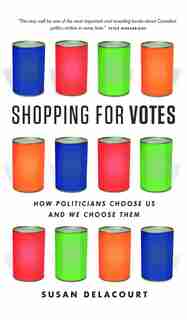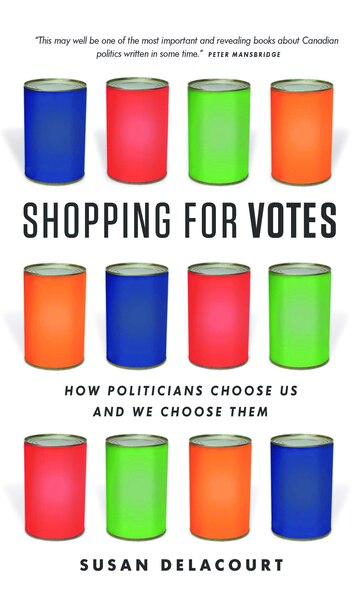 Find In Store
Prices and offers may vary in store
This 2nd edition offers an insightful and provocative look at the inside world of political marketing in Canada—and what this means about the state of our democracy in the twenty-first century—from a leading political commentator.
"Never mind what you may have heard about Canadians being hewers of wood and drawers of water. Forget all those endearing and enduring rural symbols that are supposed to bind the country together—the beavers, the moose, the Great White North. Canada is now a nation of shoppers … We may want to ask whether it's time to draw some clearer lines between our civic life and our shopping pursuits." —Susan Delacourt
Inside the political backrooms of Ottawa, the Mad Men of Canadian politics are planning their next consumer-friendly pitch. Where once politics was seen as a public service, increasingly it's seen as a business, and citizens are the customers. But its unadvertised products are voter apathy and gutless public policy. Susan Delacourt takes readers into the world of Canada's top political marketers, from the 1950s to the present, explaining how parties slice and dice their platforms for different audiences and how they manage the media. The current system divides the country into "niche" markets and abandons the hard political work of knitting together broad consensus or national vision. Little wonder then, that most Canadians have checked out of the political process: less than two per cent of the population belongs to a political party and fewer than half of voters under the age of thirty showed up at the ballot box in the last few federal elections. Provocative, incisive, entertaining and refreshingly non-partisan, Shopping for Votes offers a new narrative for understanding political culture in Canada.
Title:
Shopping for Votes: How Politicians Choose Us and We Choose Them
Product dimensions:
320 pages, 8 X 5 X 1 in
Shipping dimensions:
320 pages, 8 X 5 X 1 in
Published:
September 6, 2013
Publisher:
Douglas And McIntyre (2013) Ltd.
Appropriate for ages:
All ages