Six Part Harmony - Riff (The Untold Story)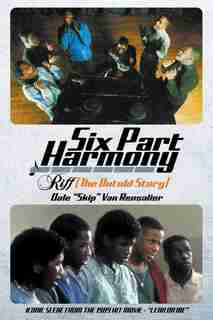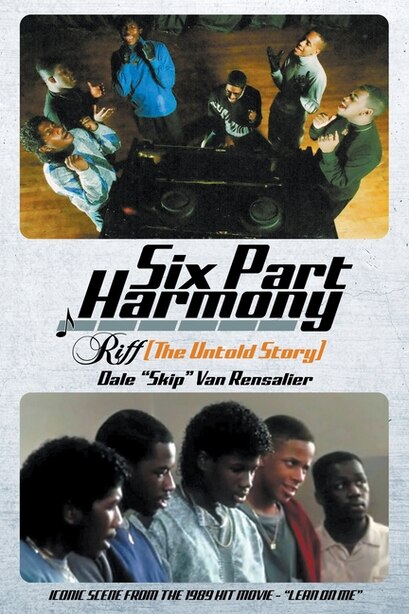 Buy In Store
Prices and offers may vary in store
Eastside High School in Paterson, New Jersey, a school that had transformed over the years into one of the worst high schools in the state, became the subject of a full-length Warner Brothers motion picture entitled Lean on Me. The main character of the movie was the beleaguered principal known as Crazy Joe Clark, who had been assigned by the district superintendent to come in and turn things around. He introduced what eventually became very controversial administrative methods that ultimately led to significant changes at the school. Six-Part Harmony: The Untold Story of Riff chronicles the relationship of the R&B recording artists known as Riff with their manager, mentor, and vocal arranger, Dale "Skip" Van Rensalier, as they, together, navigated the maze of the recorded music industry while trying to attain some significant recognition for the group. Riff parachuted to fame after appearing in one of the more recognizable scenes of Lean on Me, singing the Eastside school song in the school bathroom at the behest of Principal Clark (portrayed by actor Morgan Freeman). They were students at Eastside High School at that time. Skip, a 1966 Eastside High School graduate, had returned to his alma mater as a school social worker and met Riff after hearing them sing their rendition of the school song over the school intercom during a homeroom period. With the success of Lean on Me and the exposure that Riff achieved from their appearance in the movie, once contracts had been negotiated and signed between Riff and Skip, the entertainment business journey began. What the six of them never realized was that it would be a journey filled with twists, turns, hills, valleys, lies, ego trips, and empty promises. In other words, a reality check that blindsided all of them. This is their untold story.
Title:
Six Part Harmony - Riff (The Untold Story)
Product dimensions:
314 pages, 9 X 6 X 0.7 in
Shipping dimensions:
314 pages, 9 X 6 X 0.7 in
Publisher:
Page Publishing, Inc.
Appropriate for ages:
All ages
Look for similar items by category: