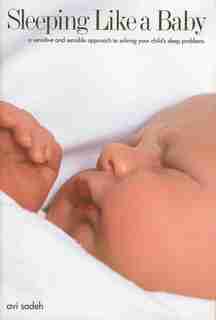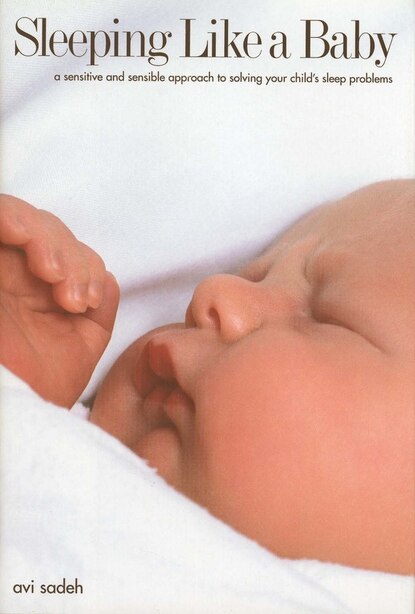 Find In Store
Prices and offers may vary in store
"Why doesn't my baby sleep better?" weary parents ask. "How can we get more sleep?" There are as many answers to these questions as there are babies and families, says Dr. Avi Sadeh in this helpful and reassuring (some may say indispensable) book. Based on his years of research with sleep-disturbed babies and their sleep-deprived parents, Dr. Sadeh suggests a wide variety of practical solutions to babies' and young children's sleep problems.
Other experts may recommend one strict approach to changing a baby's sleep habits, but a single remedy fails to take into account a baby's uniqueness and the dynamics of his or her family, Dr. Sadeh contends. He helps parents first to understand the natural sleep patterns of babies, and then to consider their own family's situation and needs. In an accessible style designed to ease anxious parents' worries, Dr. Sadeh describes the various sleep problems of early childhood, outlines treatment possibilities, and details the pros and cons of each of these choices.
This book will appeal not only to sleepless parents seeking relief but also to those who are curious about the most recent findings in children's sleep research. Dr. Sadeh addresses a full range of questions: What is the importance of sleep to a baby? How do babies in different cultures sleep? How is sleep related to development? What causes Sudden Infant Death Syndrome? How do babies calm themselves? What are the advantages and disadvantages of communal sleeping? With up-to-date answers to these questions and more, Dr. Sadeh offers parents and professionals all the information they need to help babies—and their families—sleep better.
Title:
Sleeping Like a Baby
Product dimensions:
220 pages, 9 X 6 X 1 in
Shipping dimensions:
220 pages, 9 X 6 X 1 in
Publisher:
Yale University Press
Appropriate for ages:
All ages