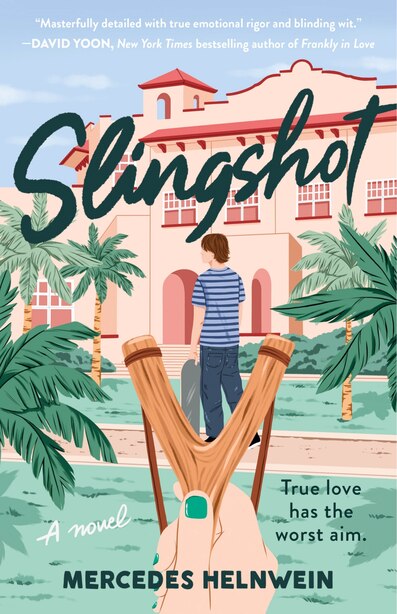 Buy In Store
Prices and offers may vary in store
"Wildly real and bursting with all the romance and pain of coming into oneself." -Kirkus (Starred Review)

"One of Eight 2021 YA Books To TBR ASAP" -BookRiot

"All the terror and wonder of that first true love, masterfully detailed with true emotional rigor and blinding wit. My fifteen-year-old self wants to scream into a pillow with joy." -David Yoon, New York Times bestselling author of Frankly in Love

An exciting debut contemporary young adult novel perfect for fans of Rainbow Rowell and Mary H. K. Choi

"I didn''t think it was going to be anything like this when I finally fell in love. I thought it was going to be pretty simple. Like, I''d love someone and they''d love me. I thought that''s the way it worked."

Grace Welles is stuck at a third-tier boarding school in the swamps of Florida, where her method of survival is a strict, self-imposed loneliness. And it works. Her crap attitude keeps people away because without friends, there are fewer to lose.

But when she accidentally saves the new kid, Wade Scholfield, from being beaten up, everything about her precariously balanced loner world collapses and, in order to find her footing again, she has no choice but to discover a completely new way to exist.

Because with Wade around, school rules are optional, weird is okay, and conversations about wormholes can lead to make-out sessions that disrupt any logical stream of thought. Nothing''s perfect, but that''s not the point. When they''re together everything seems uncomplicated in a way that Grace knows is not possible.

Except it is.

So why does Grace crush Wade''s heart into a million pieces?

Acidly funny and compulsive readable, this debut is a story about two people finding each other and then screwing it all up. See also: soulmate, stupidity, sex, friendship, bad poetry, very bad decisions and all the indignities of being in love for the first time.
Product dimensions:
352 pages, 8.25 X 5.38 X 0.98 in
Shipping dimensions:
352 pages, 8.25 X 5.38 X 0.98 in
Publisher:
St. Martin's Publishing Group
Appropriate for ages:
All ages
Look for similar items by category: