Smithsonian Ocean: Our Water, Our World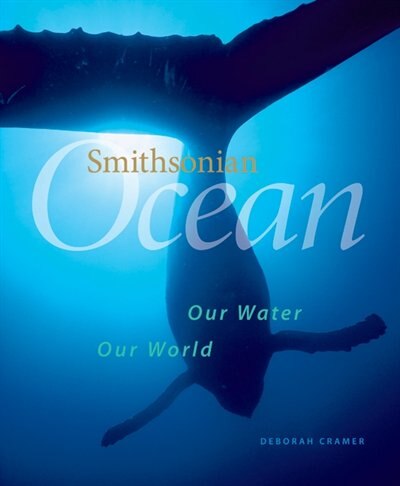 Find In Store
Prices and offers may vary in store
Nobel Prize winner Al Gore wrote of Deborah Cramer''s previous book Great Waters, "I urge everyone to read this book, to act on its message, and to pass on its teachings."
Now Cramer offers a groundbreaking book for an even more urgent time.
Our lives depend on the sea. As gifted science writer Deborah Cramer makes clear in this extraordinary volume, the ocean has been earth''s lifeline for more than three and a half billion years. Life began in the scalding inferno of deep-sea hot springs. The first cell, the first plant, and the first animal were all born in the sea. Climate changes wrought by the sea created evolutionary pathways for mammals and gave rise to our human ancestors some 200,000 years ago. The one, interconnected sea still sustains us. Invisible plants in the ocean''s sunlit surface give us air to breathe. Rushing currents supply water to the atmosphere''s protective greenhouse and rain to dry land.
But as Cramer reveals in this sweeping look at earth''s biography, the vital partnership between earth and the life it nourishes has recently been disrupted. Today, a single terrestrial species, man, has begun to alter the health of the sea itself. The mark of humans on the seas is now everywhere—from the fertile waters of continental shelves to the icy reaches of the poles, from the dazzling diversity of coral reefs to the porous edge of estuaries. Even the open ocean bears clear traces of our harmful ways.
Scientists believe human impact may have already sparked a catastrophic event that could change the sea and the earth irrevocably: the sixth mass planetary extinction on a scale unseen since the demise of the dinosaurs 65 million years ago. But unlike the forces that caused previous extinctions, humankind can make a choice. We can choose the mark we wish to make and the legacy we leave behind.
Written in the passionate tradition of Rachel Carson, Smithsonian Ocean is at once a book for our time and for the ages. Carson wrote: "One way to open your eyes is to ask yourself: What if I had never seen this before? What if I knew I would never see it again?" Cramer''s powerful and inspiring message is equally a wake-up call: "We hold earth''s life-giving waters—and our future—in our hands." Our lives depend on the sea.
Title:
Smithsonian Ocean: Our Water, Our World
Product dimensions:
296 pages, 11 X 9 X 1.05 in
Shipping dimensions:
296 pages, 11 X 9 X 1.05 in
Published:
October 7, 2008
Appropriate for ages:
All ages