So Deadly, So Perverse 50 Years of Italian Giallo Films Vol. 2 1974-2013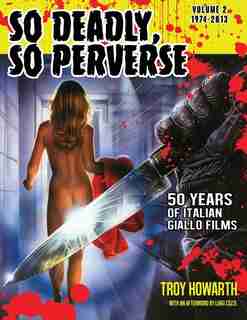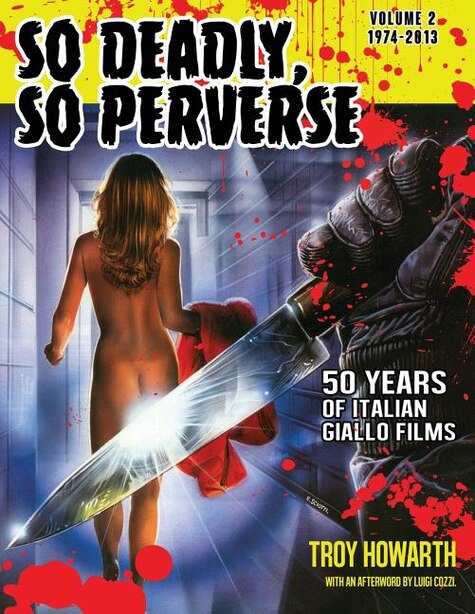 Find In Store
Prices and offers may vary in store
The giallo--an Italian brand of thriller known for its stylish and lurid excesses--got its start in the cinema with the release of Mario Bava's THE GIRL WHO KNEW TOO MUCH in 1963. Other filmmakers explored the possibilities of such material throughout the 1960s, but it took the release of Dario Argento's impressive debut THE BIRD WITH THE CRYSTAL PLUMAGE in 1970 to ensure the giallo a place alongside the Spaghetti Western and the poliziottesco (violent police thrillers) in the public consciousness. All good things must come to an end, however, and the glut of imitations throughout the early 1970s gradually wore down public interest in the genre. Even so, it stubbornly clung to life and mutated throughout the 1970s even as American filmmakers like John Carpenter and Sean S. Cunningham took inspiration from it to create the slasher film. SO DEADLY, SO PERVERSE: 50 YEARS OF ITALIAN GIALLO FILMS VOLUME TWO offers a look at the gradual decline of the giallo from 1974 until 2013. The decline of the Italian film industry in the 1980s hit every genre hard and the giallo is no exception. Despite the best efforts of directors like Argento to keep it alive and vibrant, the giallo simply never managed to rebound after a late period of stylistic and gory excess typified by offerings like Argento's TENEBRAE and Lucio Fulci's THE NEW YORK RIPPER in 1982. Author Troy Howarth explores the genre's decline and picks out some late period entries worthy of more serious praise and consideration. Volume two also offers an overview of the giallo and its place in the Italian film scene by Italian writer and filmmaker Luigi Cozzi, of CONTAMINATION fame. Like volume one, this edition is also lavishly illustrated with colorful still, posters and advertising art.
Title:
So Deadly, So Perverse 50 Years of Italian Giallo Films Vol. 2 1974-2013
Product dimensions:
230 pages, 11 X 8.5 X 0.63 in
Shipping dimensions:
230 pages, 11 X 8.5 X 0.63 in
Published:
December 16, 2015
Publisher:
Midnight Marquee Press, Inc.
Appropriate for ages:
All ages