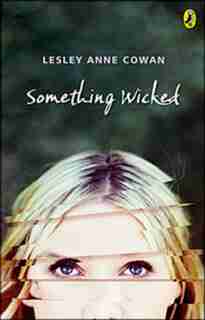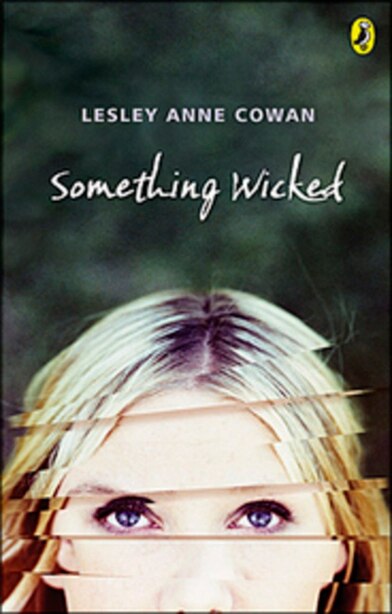 Something Wicked
Paperback

|

June 1, 2010
Pricing and Purchase Info
$15.00
list price
save 25%
Prices and offers may vary in store
Sixteen-year-old Melissa's most recent troubles stem from a secret: her twenty-eight-year-old boyfriend, Michael, has just broken up with her. Even though the relationship is clearly over, Melissa clings to the past, riding a never-ending wave of hope and disappointment. Meaningless sexual escapades, drunken nights, and drug-induced blackouts help her deal with heartbreak, but her pain goes much deeper than her failed relationship. Along with a broken heart, Melissa has to cope with the memories of her younger brother's death; the non-existent parenting of her insecure, flighty mother; being juggled between social workers and psychologists; and getting kicked out of school and sent to a special program for at-risk youth. So when the cracks in her life threaten to tear her apart, Melissa has to decide whether to keep fighting—or to let go.
Title:
Something Wicked
Format:
Paperback
Product dimensions:
272 pages, 8.23 X 5.3 X 0.72 in
Shipping dimensions:
272 pages, 8.23 X 5.3 X 0.72 in
Published:
June 1, 2010
Publisher:
PRH Canada Young Readers
Language:
English
The following ISBNs are associated with this title:
ISBN - 10:0143173936
ISBN - 13:9780143173939
Look for similar items by category:
Preview Your Review
Your Review Has Been Submitted
NO, I do not recommend this product.
Educational/Developmental Value:
Thank you. Your review has been submitted and will appear here shortly.
Read from the Book
I am "sexually promiscuous."The words are written down in my file. I can't escape it. It goes along with all my other labels: ADD, learning disability, irritability, and impulsivity. Once someone writes a label down, it's like a big fat bread crumb leading the counsellor down the care and treatment plan. You see, it's the person who holds the pen who matters; this is who can ruin your life. The one who takes every mistake you've made and every blurted-out word and etches it into your future with the stroke of a pen. Of course, the past shapes everyone's future, but with counsellors, the past is the future. The past is never, ever forgotten. You are forced to live it every day. And soon, it becomes who you are."Sexually promiscuous," I slowly read aloud, staring at the opened file on the table. "That's a new one. So you're saying I'm a slut?"Eric, my counsellor, quickly covers up the papers. "No. It means you are perhaps more liberal in your sexual relations than adults feel is appropriate for your age group.""So?" I challenge. "Does it matter?""It can.""Well. It doesn't make a difference to me. Sex is not a big deal. It doesn't damage me or anything."Eric shrugs and raises a brow, the way he does when I say something loaded and he's thinking whether or not to get into it with me. He knows, if it's the wrong time, I'll just argue and not listen, so he waits, like a predator in the grass, for a vulnerable moment when his attack is more likely to yield a good kill."I know the difference between fucking around and love," I add, because I don't want him thinking I'm a total idiot."I hope you do," Eric says casually.I eye him with suspicion. I have slipped up. I shouldn't be telling him about all the guys I'm with. Even though he's a good counsellor, he's still from an old generation of people who think sex matters. It's just not a big deal anymore, and so I've divulged too much, as usual. Old habits die young. That's why teenagers are so exciting in therapy. We haven't yet learned that you aren't supposed to confess everything. We don't know that there are two languages: the one you keep in your head and the other you share with everyone else.If you only knew. If you only really knew the truth about what I really do, I think, moving my gaze to the fishbowl. "So you still want me to name it?" I ask, trying to change the topic before he uses it as a window to further discussion. Eric has a goldfish that he always offers his clients to name. He pretends it's the same one, but from time to time I notice a slight change—a different brownish mark on the belly, a slightly thinner fin. It's been almost a year, and I've refused to do it."Sure."I reconsider. "But isn't it a little schizophrenic for the little thing, all those names? It's a good thing you're a shrink."Eric raises his hand to his reddish beard and pulls at the short hairs on his chin. "I'm not a psychiatrist. I'm a counsellor," he corrects me. He is so serious sometimes. "So, any ideas?""No." I lie, not wanting to give him the satisfaction. But I know exactly what I'd call it. And I actually don't think having more than one name is such a bad idea.I have more than one name for myself. I also call myself Echo. It's sort of like a tag name, but I use it only for adults. I always like to introduce myself to strangers as this. Some of them stare at me like they know I'm bullshitting, but most either don't care or are too self-absorbed to care, and just don't question the name.Eric has a hard time calling me this, though. I don't think he's ever said it, despite my insistence. So I'm not about to name his stupid fish. But if I did, I'd call her Amphitrite, because she was the goddess queen of the sea.I am into myths. We study them in English class and my mother gave me a book on them last Christmas. It's the only book she's ever given me, despite the fact I love reading. She says myths contain more wisdom than the Bible, and more insight than a Dr. Phil episode. I just like them because the women sometimes kick ass and there's tons of crazy, heartless jealousy and revenge. Everybody is sleeping with everybody else. It's completely insane.I liked Echo right away. She was a sleazy, beautiful nymph who tried to steal the goddess Hera's husband. Instead of getting mad at her man, the goddess put a stop to the flirting by cursing Echo to just repeat whatever a person said to her. She would have only the power of reply, no power to speak first. No original thought. So after that, her conversations with the guy went something like this:"Who's here?" he asks."Here.""Why do you shun me?" he asks."Shun me."But this is where I'm torn. Though I identify with Echo, I have respect for Hera. She recognized the slut's true charm and instead of making her ugly, she took away her ability to flirt. That goddess was smart. And I'd like to think I'm pretty smart like that too. Not school smart. People smart. Most women would have mistakenly gone straight to the beauty factor. But we all know it's those ugly women who can pose the most threat.You see? It's all about the words. Words control your destiny. Not just the ones etched on paper. Even the fleeting words in your mouth stain the air with deceptive permanence.So I call myself Echo to remind me not to give away too much of myself when I talk to adults: repeat what they say. Say what they want to hear.Eric trips me up sometimes. It's especially hard to be Echo with him. In fact, it's hard to remember most of the time, which is why I write this name on my library card, sign it on school papers, throw it into conversations. I want to make it obvious to adults that I get it, that I am now in the game: think what you want of me, you'll never get inside."Are you okay?""I'm okay.""Everything all right?""All right."But it's not just the words I repeat. It's not that literal. I replicate the tone. I use the same thought censorship that adults do. I've learned what shouldn't be divulged. I've learned to make the space between the words not impenetrable, but empty. So that when they try to dissect me, all they find is a void.