Southern Exposure: Romance, Misgivings and Tragedy in the Big Easy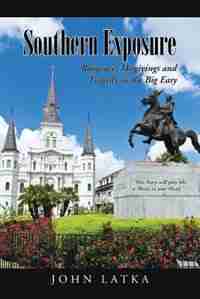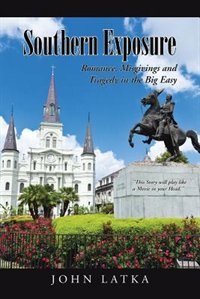 Find In Store
Prices and offers may vary in store
Two impovished, fatherless families, parented by Joan Adams in New Orleans and Charlotte Kingston in Fayetteville, NC struggle mightily during the great depression to raise a family while surrounded by crime, corruption and bigotry. Jimmy Joe Adams and Rico Alverez, juvenile criminals preying on the elderly at night, are arrested and face either jail time or a stint in the army.
The boys end up fighting the German army during WWII in Belgium. Jimmy Joe survives but Rico dies saving his life. After the war, Jimmy Joe meets Charlotte's daughter Mary who becomes pregnant and gives birth to Jane. Jimmy Joe abandons Mary and attends law school in New Orleans where he meets William who is seeing Mary. Jimmy Joe, now a lieutenant in the Marino crime family, marries a wealthy socialite Louisa Marie and has a daughter, Pauline. Not receiving love or affection, Pauline seeks companionship outside home, while in sharp contrast Mary struggles to support her family. While at home, William is seduced by his childhood sweetheart Pricilla who becomes pregnant. William forced into marrying Pricilla, causes Mary to commit suicide.
Fast-forward 15 years, Michael McGuire, a young naval officer seeks out a fortune teller in New Orleans to find if there is romance in his future, is told he will meet two young women, Jane and Pauline, who do not know they have a common father Jimmy Joe. Michael falls in love with Pauline and she becomes pregnant. Pauline becomes gravely ill and dies. Michael and Jane share their sadness over the loss of Pauline and become close friends.
Title:
Southern Exposure: Romance, Misgivings and Tragedy in the Big Easy
Product dimensions:
462 pages, 9 X 6 X 1.03 in
Shipping dimensions:
462 pages, 9 X 6 X 1.03 in
Appropriate for ages:
All ages