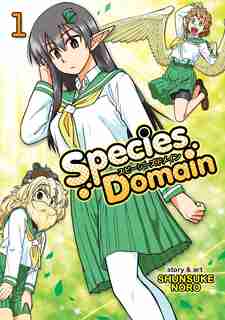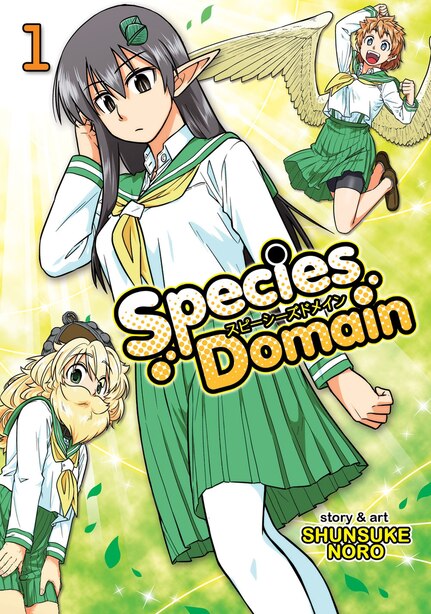 Buy In Store
Prices and offers may vary in store
Offering a fresh twist on monster girls, Species Domain is chock-full of elves, dwarves, demons, and more.
It's a hilarious tale of beings born into the modern world with familiar mythological features-but without any of the magical quirks and powers that come with it. It's not easy being pointy-eared or sprouting wings when your classmates are still predominantly humans, all awaiting your big magical debut, which will never come!
Every so often, a child is born with the features of a legendary being. From long, graceful elvish ears, to burly dwarven muscles, or an oni's horns, you never quite know who, or what, you'll see walking down the street these days. However, none of these individuals are born with the inherent traits their species are known for, and no one is more painfully aware of this than Kazamori. Born with the appearance of an elf, everyone expects her to wield magic, but she just can't do it! Kazamori has managed to hide this fact until now, but when an ordinary human who can use his own science-based version of magic learns the truth about her, what's a young elf girl in high school to do?
Title:
Species Domain Vol. 1
Product dimensions:
180 pages, 7.21 X 5.05 X 0.52 in
Shipping dimensions:
180 pages, 7.21 X 5.05 X 0.52 in
Publisher:
Seven Seas Entertainment
Appropriate for ages:
All ages