Speeches That Changed Canada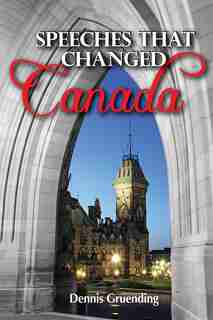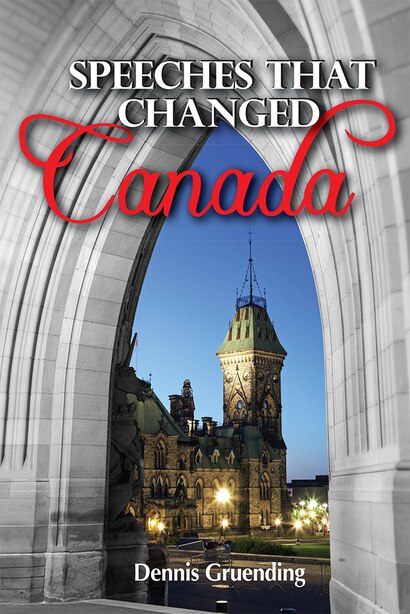 Find In Store
To check store inventory,
Prices and offers may vary in store
Former MP Dennis Gruending is the author of Great Canadian Speeches, a best-selling, wide-ranging anthology that contains 68 edited selections. In this new book he focuses on 10 speeches. For each speech Gruending:
Describes in detail the rich historical context in which each speech was delivered,
Pays close attention to both the content of each speech and rhetorical techniques employed by the orators, and
Examines the speech's immediate and long term impact upon Canada and Canadians.
Gruending has chosen dramatic speeches from 10 of Canada's finest political orators,
Beginning with John A Macdonald's arguing Confederation into being in 1865 and
Ending with Pierre Trudeau's 'No' to Quebec separatism during the 1980 referendum campaign.
The book also contains Louis Riel's speech to the jury;
Wilfrid Laurier's warning the Catholic clergy to stay out of politics;
Nellie McClung's demand that women receive the vote;
Agnes Macphail's call for both political reforms and the full equality of women;
Arthur Meighen's divisive speech on military conscription;
Richard Bennett's attempt to give Canada a New Deal during the Depression;
Tommy Douglas introducing medicare; and
Lester Pearson's epic debates with John Diefenbaker over a new flag for Canada.
Macdonald's speech established him as the drafter and dealmaker of Confederation and he was to remain the dominant presence in Canadian politics for many years. Riel's failure to convince a jury to spare his life created fault lines in Canada which persist to this day. McClung's withering satire in a 1914 speech paved the way for women's getting the vote; and Trudeau's speech shortly before the Quebec referendum in 1980 is widely believed to have ensured victory for the 'No' side in the referendum on separation.
This book will be a welcome companion to anyone interested in Canadian history, politics, literature and rhetoric. It will also be a useful source and guide for those who write speeches or deliver them.

Title:
Speeches That Changed Canada
Product dimensions:
270 pages, 9 X 6 X 0.7 in
Shipping dimensions:
270 pages, 9 X 6 X 0.7 in
Publisher:
Fitzhenry & Whiteside
Appropriate for ages:
All ages