Summary of Heart Berries by Terese Marie Mailhot: Conversation Starters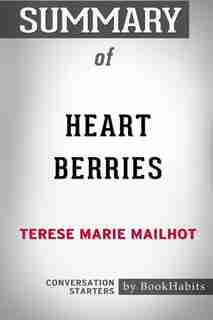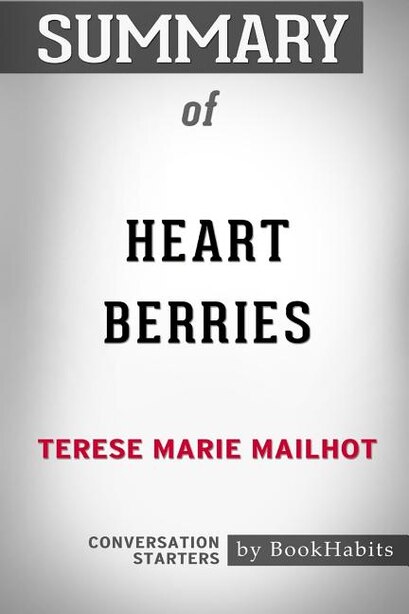 Find In Store
Prices and offers may vary in store
Heart Berries by Terese Marie Mailhot: Conversation Starters



Heart Berries: a Memoir, Terese Mailhot's debut memoir, has become of the the nations most anticipated books for 2018. The telling of a woman's coming of age on the Indian Reservation of Seabird Island, Mailhot lets readers know her experiences in her struggles and triumphs. Mailhot took a notebook and wrote her way through her trauma of a dysfunctional upbringing that caused hospitalization of Post Traumatic Stress Disorder and Bipolar II. Heart Berries: a Memoir by Terese Mailhot is the New York Times Editor's Choice as well as a national bestseller. This debut was also selected by Emma Watson as the Our Shared Shelf Book Club pick for March and April 2018.
A Brief Look Inside:

EVERY GOOD BOOK CONTAINS A WORLD FAR DEEPER than the surface of its pages. The characters and their world come alive, and the characters and its world still live on. Conversation Starters is peppered with questions designed to bring us beneath the surface of the page and invite us into the world that lives on.

These questions can be used to...

Create Hours of Conversation:

. Promote an atmosphere of discussion for groups
. Foster a deeper understanding of the book
. Assist in the study of the book, either individually or corporately
. Explore unseen realms of the book as never seen before


Disclaimer: This book you are about to enjoy is an independent resource meant to supplement the original book. If you have not yet read the original book, we encourage you to before purchasing this unofficial Conversation Starters.
Title:
Summary of Heart Berries by Terese Marie Mailhot: Conversation Starters
Product dimensions:
68 pages, 9 X 6 X 0.16 in
Shipping dimensions:
68 pages, 9 X 6 X 0.16 in
Appropriate for ages:
All ages