Swann's Way (amazonclassics Edition)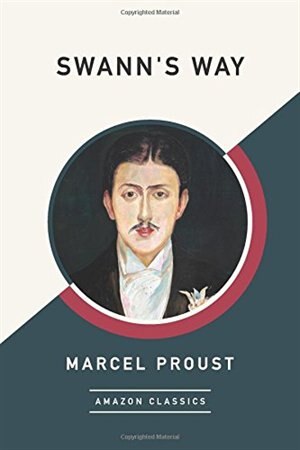 Find In Store
Prices and offers may vary in store
When the narrator of Swann's Way dips a petite madeleine into hot tea, the act transports him to his childhood in the French town of Combray. Out of his Pandora's box of reflections comes a memory of an old family friend, Swann—a man who was long ago undone by romantic desire and cruel reality. In this reverie lie the insights the author seeks about his own life and ageless truths about the ephemeral nature of emotions, places, and, ultimately, love.
A masterful ode to memory's power to haunt the heart and nourish the soul, this first volume of Proust's magnum opus, In Search of Lost Time, remains an unmatched accomplishment in the Western literary canon.
AmazonClassics brings you timeless works from the masters of storytelling. Ideal for anyone who wants to read a great work for the first time or rediscover an old favorite, these new editions open the door to literature's most unforgettable characters and beloved worlds.
Revised edition: Previously published as Swann's Way, this edition of Swann's Way (AmazonClassics Edition) includes editorial revisions.
Title:
Swann's Way (amazonclassics Edition)
Product dimensions:
512 pages, 8.2 X 5.5 X 0.68 in
Shipping dimensions:
512 pages, 8.2 X 5.5 X 0.68 in
Publisher:
Amazon Publishing
Appropriate for ages:
All ages