T. Jefferson Parker Collection - Little Saigon & Laguna Heat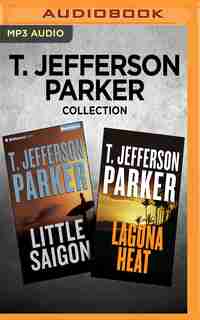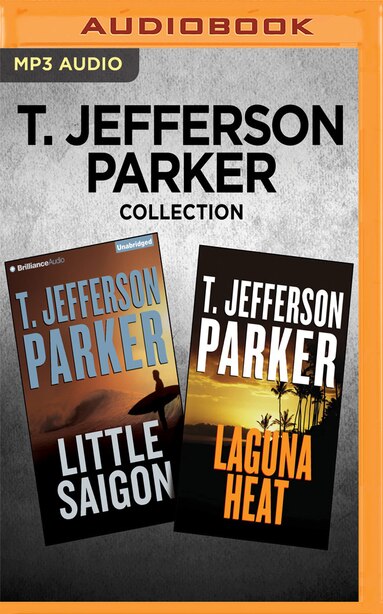 Buy In Store
Prices and offers may vary in store
LITTLE SAIGON
In the aftermath of the war in Vietnam, thousands of desperate refugees fled the killing fields for new lives in Southern California. But for those who settled in Little Saigon, the war never really ended. The latest victim of the continuing struggle is Li Frye, a popular singer whose songs of hope and home have made her a heroine to her people. Ripped from the stage by masked gunmen, she has vanished into the dark alleys of Little Saigon, where outsiders are met with suspicion and a stony silence as impenetrable as the steaming jungles of Vietnam.
Local surfing legend turned reporter Chuck Frye knows what it means to be an outsider. He's the black sheep of his wealthy family, but Li is his sister-in-law, and he cannot sit back and let them or the clueless police investigate the case alone. What Chuck cannot know is that he stands at the edge of a swirling vortex of corruption and violence that reaches to the highest levels of the United States intelligence community. As he comes closer to the truth, he draws nearer to a terrible secret that many would kill to keep.
LAGUNA HEAT
Laguna, where every day the sun makes a promise the nighttime breaks, while the super-rich live out expensive fantasies in posh beach houses and drown their memories in Cuervo Gold margaritas—where trouble has swept in like a Santa Ana wind, blowing the cover off a world of torture, murder, and blood-red secrets—where a crazed killer has turned paradise into a Disneyland of depraved violence—with a fiery vengeance—and where homicide cop Tom Shephard unravels a grisly mystery that reaches back across forty years of sordid sex, blackmail, and suicide into the dark corners of his own past, and sweats out a deadly truth in the sweltering Laguna Heat.
Title:
T. Jefferson Parker Collection - Little Saigon & Laguna Heat
Product dimensions:
6.75 X 5.25 X 0.68 in
Shipping dimensions:
6.75 X 5.25 X 0.68 in
Published:
February 24, 2017
Publisher:
Brilliance Audio
Appropriate for ages:
All ages
Look for similar items by category: